Massalfassar
The village of Massalfassar is located next to the Mediterranean Sea, 12 km north of Valencia. It includes the Rafalet and Vistabella neighbourhoods. The terrain is completely flat, and located at 9 m above sea level.
Massalfassar's most important building is the Parish Church of Saint Lawrence the Martyr. It dates from 17th century and was constructed in a markedly Churrigueresque style. There was formerly a mosque in the nearby area. Mention may be made of its style, its stained glass windows and its altarpiece, which has been subject to various restoration processes. It contains an effigy of Our Lady of the Forsaken and the Immaculate Conception. It is currently in a very good condition.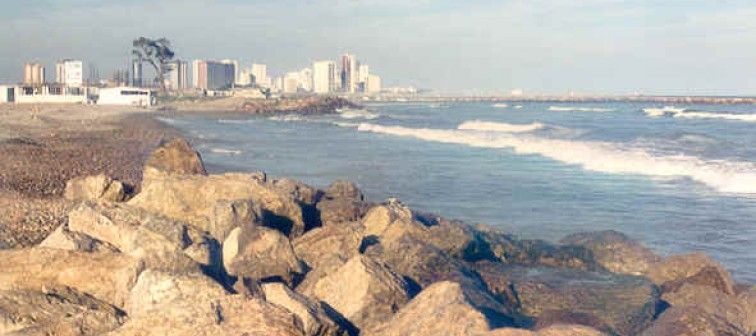 Gastronomy:
There are many notable dishes made with rice, including paella, "arroz a banda" (made with seafood) and "arròs amb fessols i naps" (rice with beans and turnip, beef and pork). Other dishes include roasts, ham, cheeses and typical local wines. The most representative dishes are the traditional "arròs fessols i amb naps" (rice with beans and turnip) and paella. Local sweets include "coques cristines", "buñuelos" (fritters), "peladillas" (sugared almonds) and nougat.
Festivities:
Festivities are held in honour of Saint Anthony the Abbott on the weekend closest to 17th January, and include traditional acts such as building of the Sant Antoni bonfire, the burning of the bonfire, "coetà" and an open-air dinner. On the next day animals are blessed and all the participants are presented with a gift. The main festivities are held from 5th to 12th August in honour of Saint John, the Immaculate Conception, Our Lady of Mount Carmel, Saint Lawrence (patron saint) and the Holy Christ of Protection.
The festivity held in honour of Our Lady of the Forsaken is celebrated on the second Sunday in May. This festival is an especially emotional day during which thousands and thousands of Valencians turn out to honour the patron saint.
Tourist Info Pobla de Farnals
Plaza Italia S/N C.P: 46137 La Pobla de Farnals
Phone: 961460928
Fax: 961444971
Mail: turisme@lapobladefarnals.es
Web: http://www.lapobladefarnals.es
Opening Hours:
Tuesday to Saturday from 11:00 a.m. to 2:00 p.m. and from 5:00 pm to 7:00 pm. Sundays from 11:00 a.m. to 2:00 p.m.