Cortes de Pallás
Cortes de Pallás is located 80 km southwest of Valencia on the River Júcar at the foot of the Cortes de Pallás mountains. It is situated within a National Game Reserve.
Cortes de Pallás is an inland municipality located in the Valencia Region. It is one of the region's largest (over 230 km2).
Its fundamental characteristic is its isolation, resulting from its physical environment. In this regard, it must be noted that the municipality extends through the northern part of the Massif Caroig (Caroche), straddling: the northward facing Iberian ranges (Sierra de Martés, Sierra del Ave and Dos Aguas), the "Sacarás" graben to the west and "La Muela de Cortes" range to the south and the east.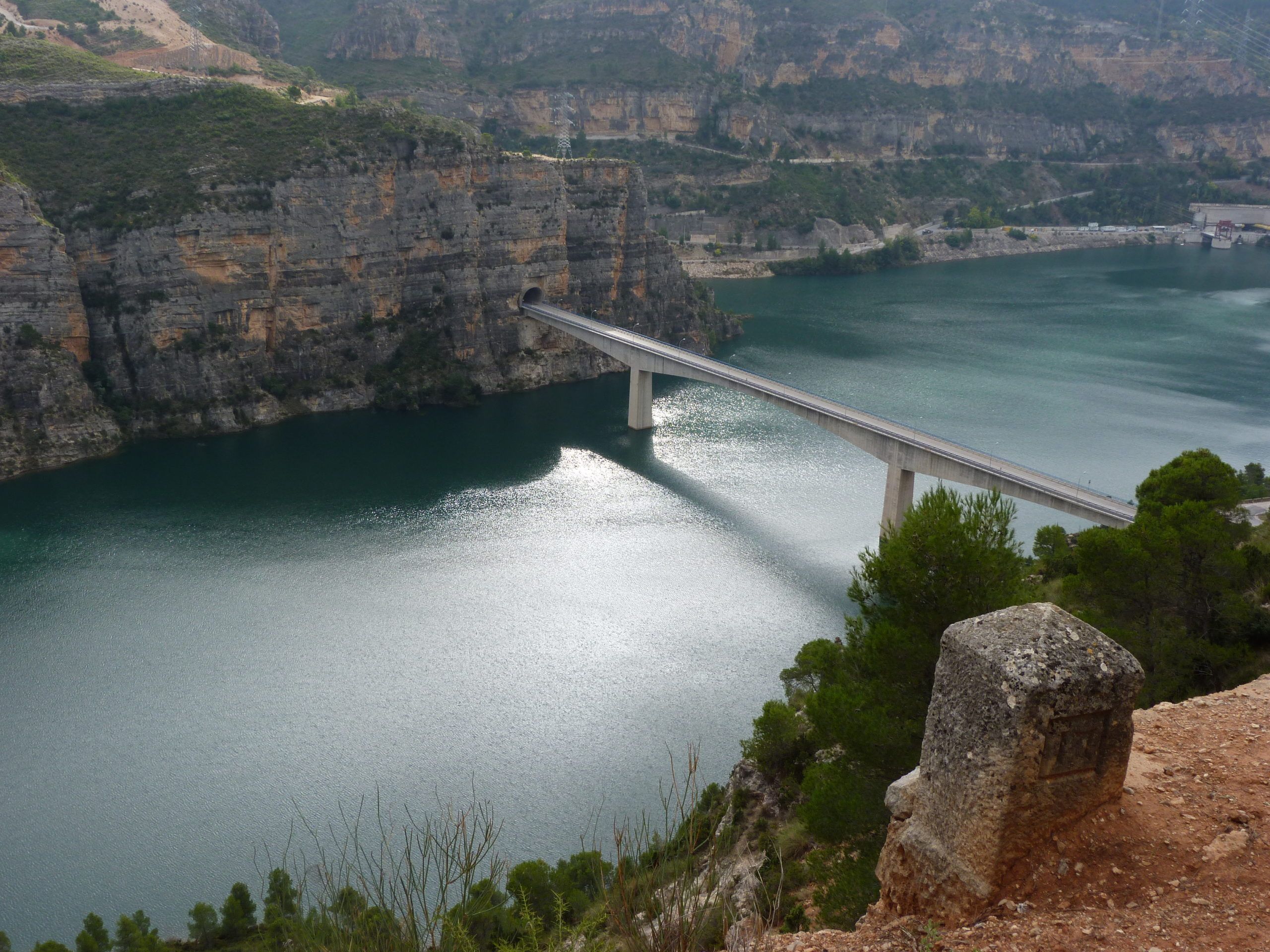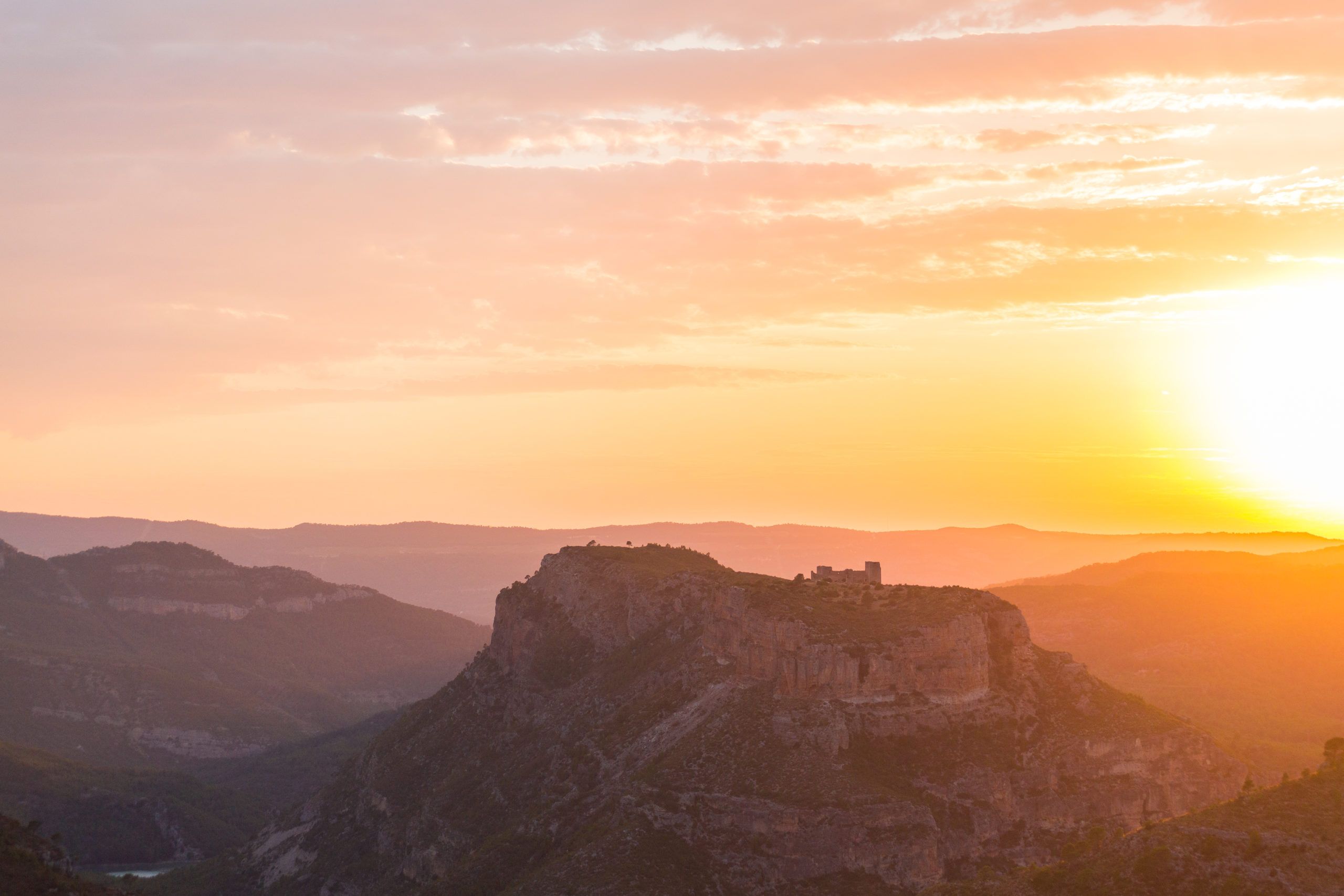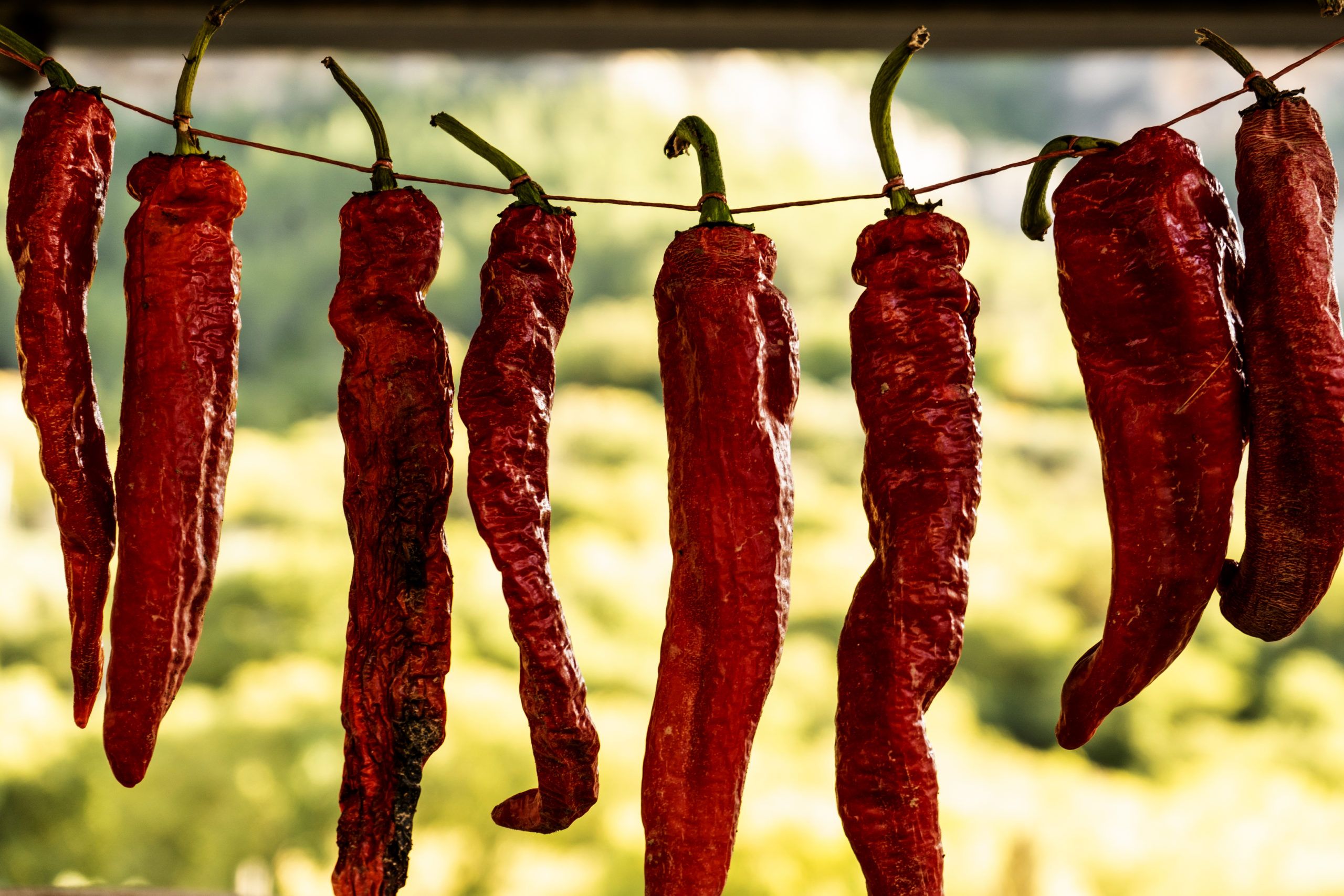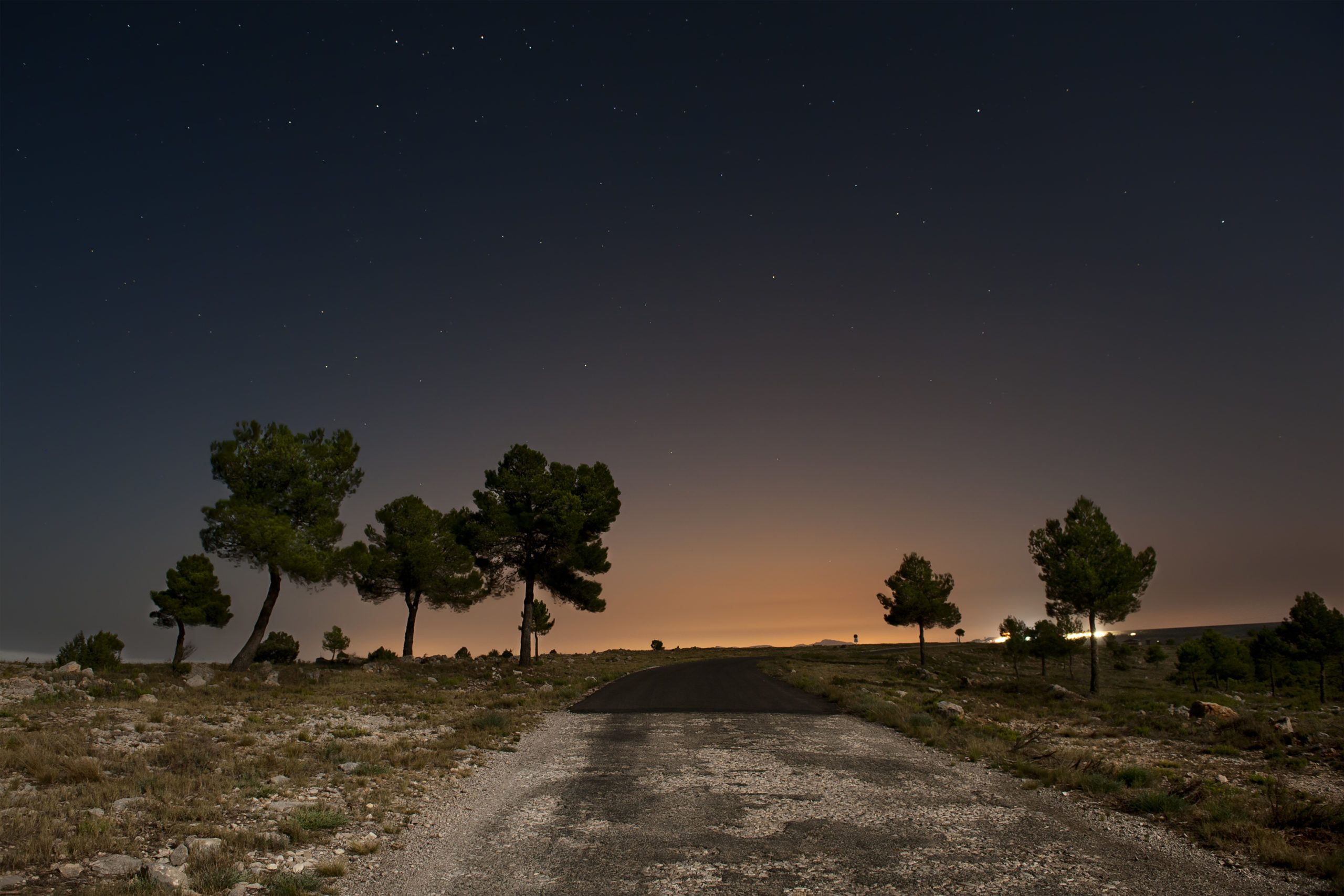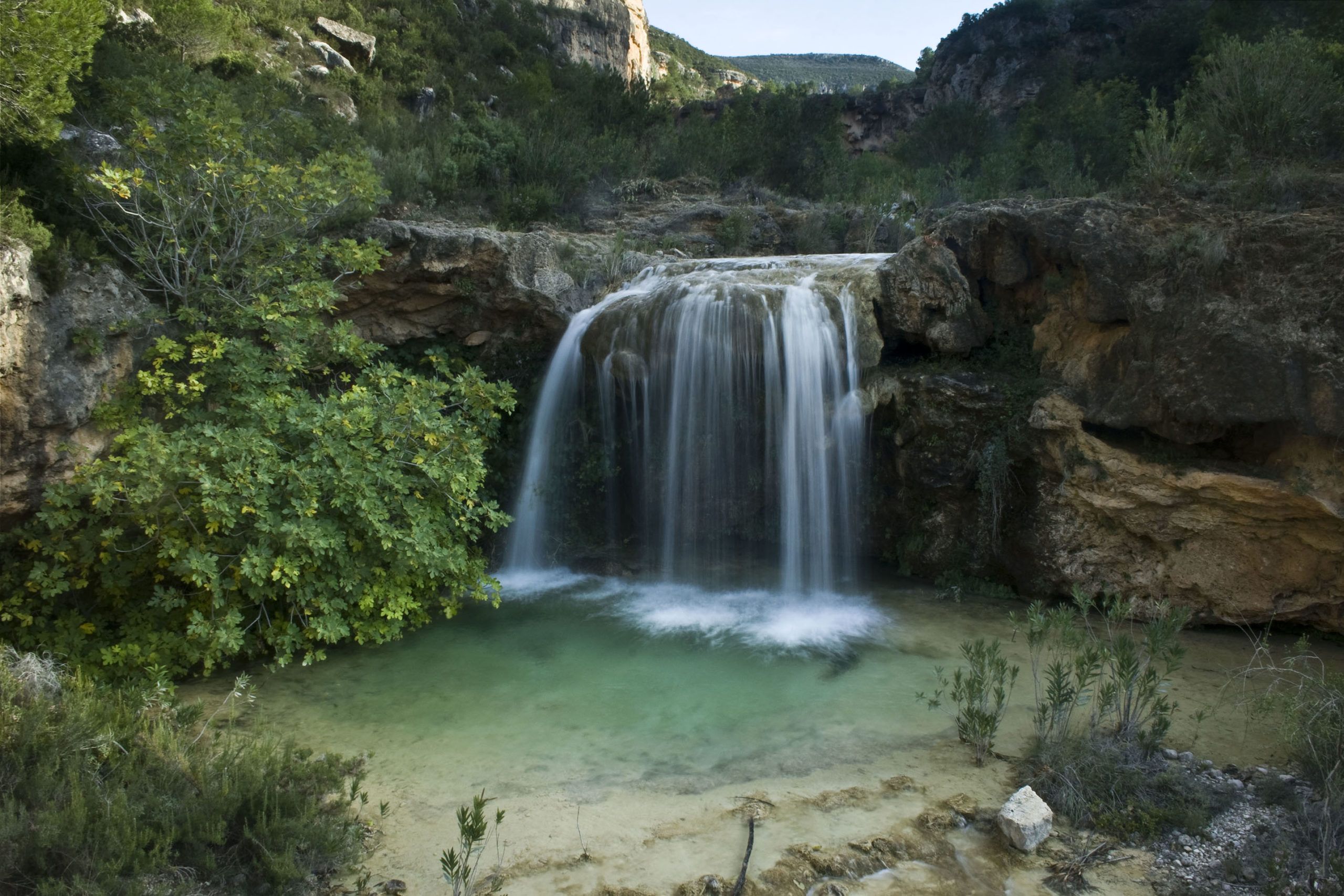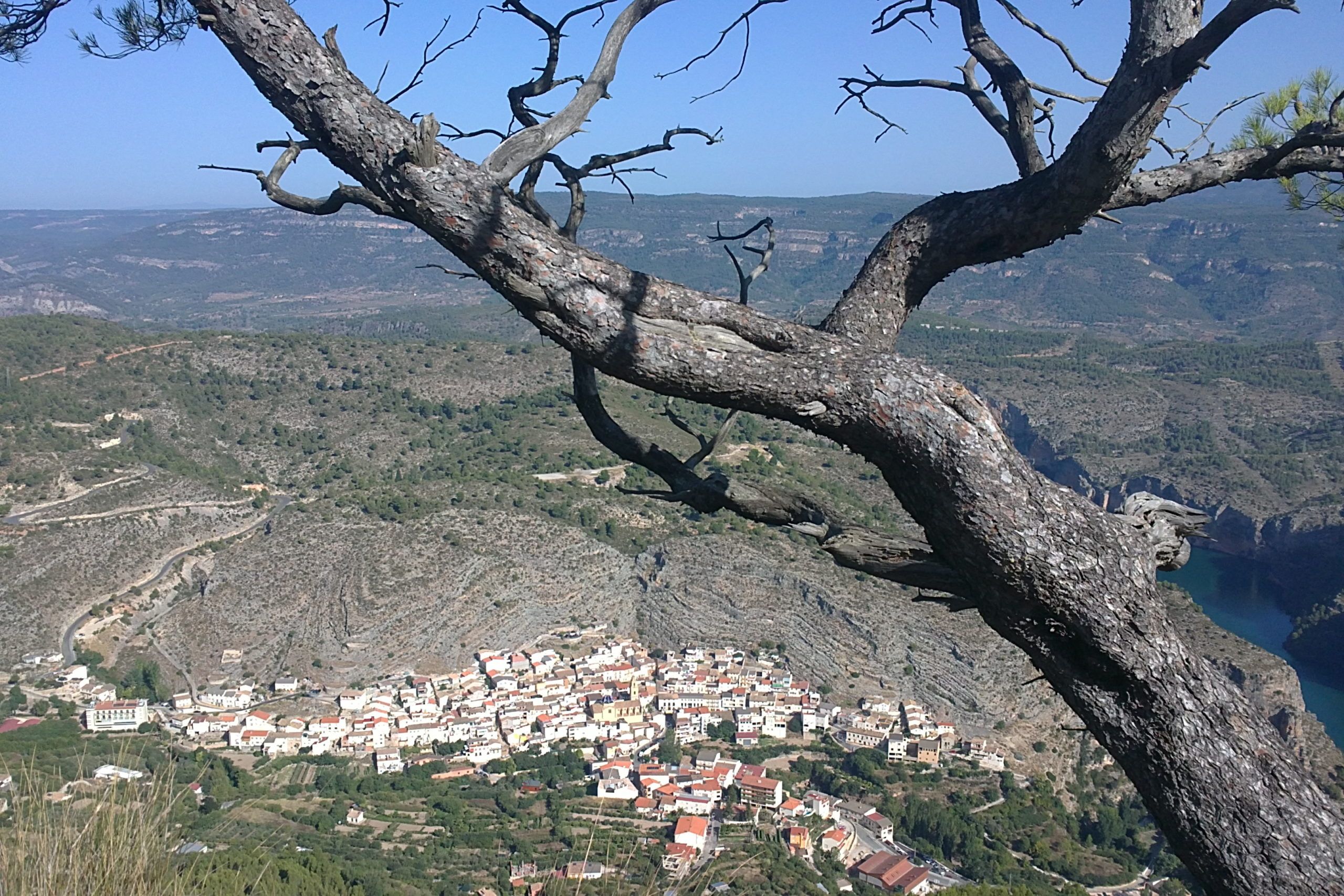 Gastronomy:
Due to the harsh winter climate, its most representative dishes are those typical to mountainous areas. Other dishes include "Olla de Pueblo" stew, "Gachamiga", "Gachas", "Mojete de Agua", "Mojete Arrastrao" and "ajo arriero". During the summer months, popular dishes include gazpachos, rice with herbs and "Trigo Picado".
The local bakeries serve cakes with sardine, ham, sausage and "chorizo" toppings. Blessed bread is made for the festivities held in the village and the surrounding hamlets.
Places of interest:
Heritage
Parish Church. Dedicated to Our Lady of the Angels. El temple was built in 1775.
Palace of the Baron of Cortes de Pallás. A baroque building dating from the 18th-century.
Chirel Castle. Built in the 15th-century, it is located atop a hill that is flanked by the gorges of the River Júcar, making it easily visible from many locations within the municipality. It can only be accessed by following a trail on foot, as the road ends at the feet of the range on which it is located.
Nature
"la Muela de Cortes"
The "Gran Recorrido GR-7" trail crosses the municipality from the Sierra Martés, passing through the village and exiting via the side of the "Muela de Cortes" range.
"Cueva Hermosa". A karst formation cave with a multitude of galleries.
"Las Pozas del Ral". Pools of water of singular beauty caused by river erosion.
"Los Chorradores de Otonel". A group of continuous waterfalls that flow into the River Júcar.
"Los Cañones del Júcar". The canyons can be viewed from a tourist river route that goes from Cofrentes to Cortes de Pallás. Single and return journeys are available.
Festivities:
The village's main festivities are held between 13th and 17th August in honour of Our Lady of the Rosary, the Assumption, Christ of Life and Saint Isidore the Farmer.
Tourist Info Cortes de Pallas
Tel. 96 251 7001 (Cortes de Pallás)