Terrateig
The terrain has a slight undulation that descends from its southern extreme, where the 579 metre peak of Sant Jaume is located, to the bed of the River Vernissa. The northern part of the municipality is occupied by farmland.
The climate is typical of Mediterranean countries, with average temperatures ranging between 9º in January and 24º in July and August.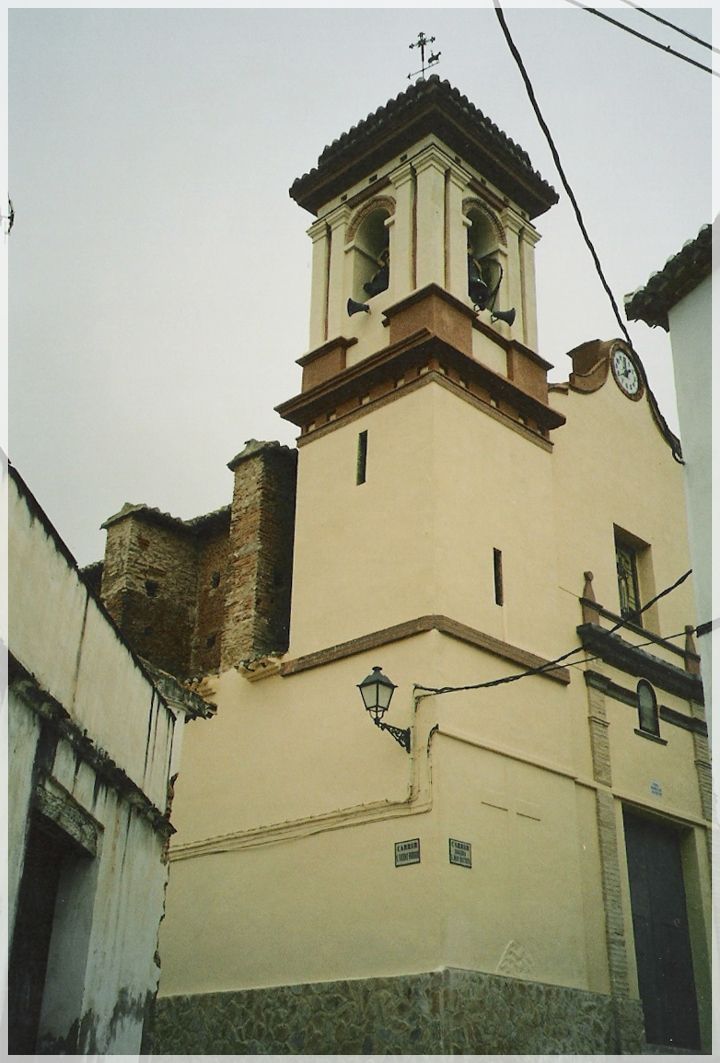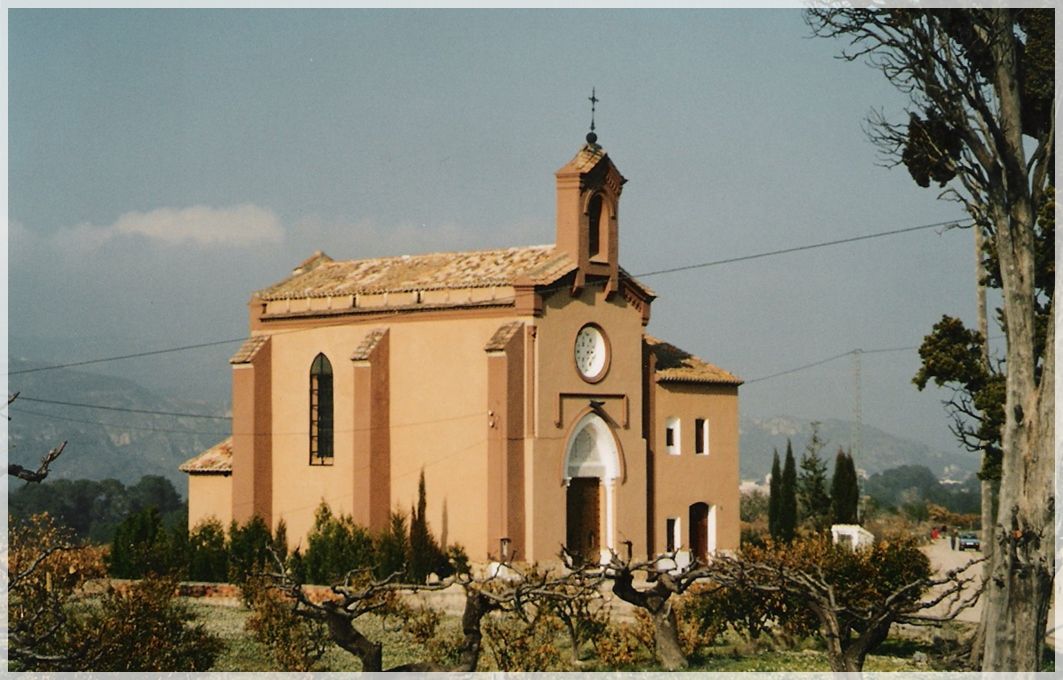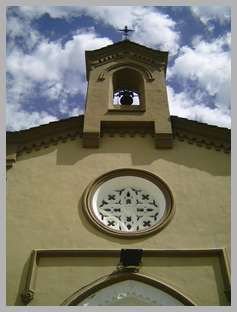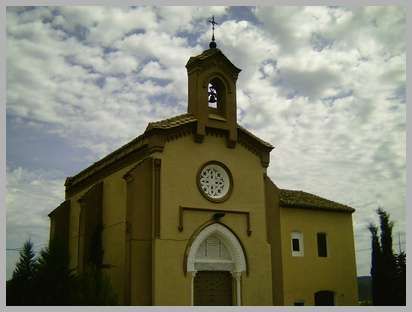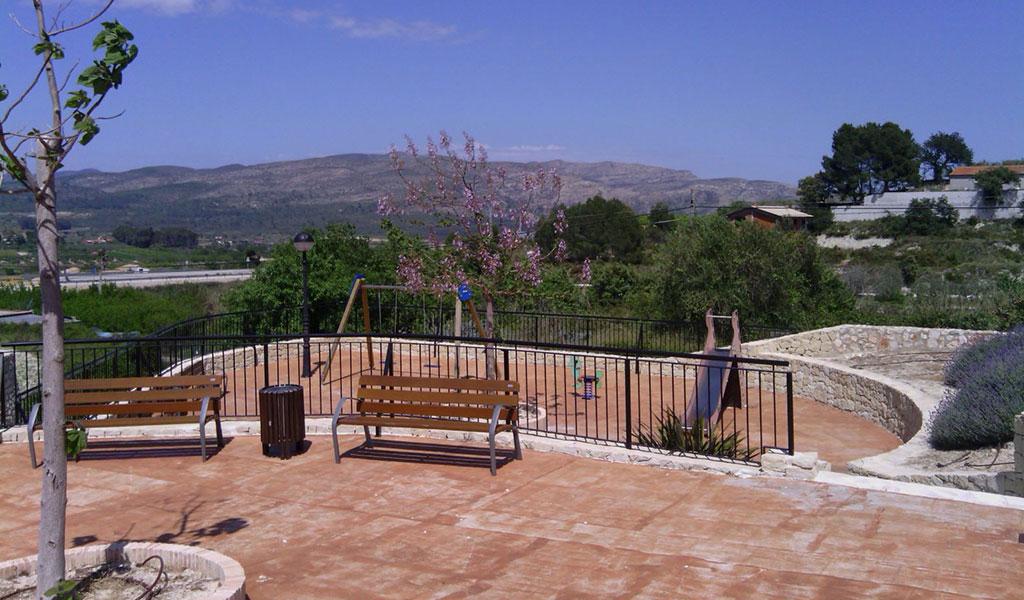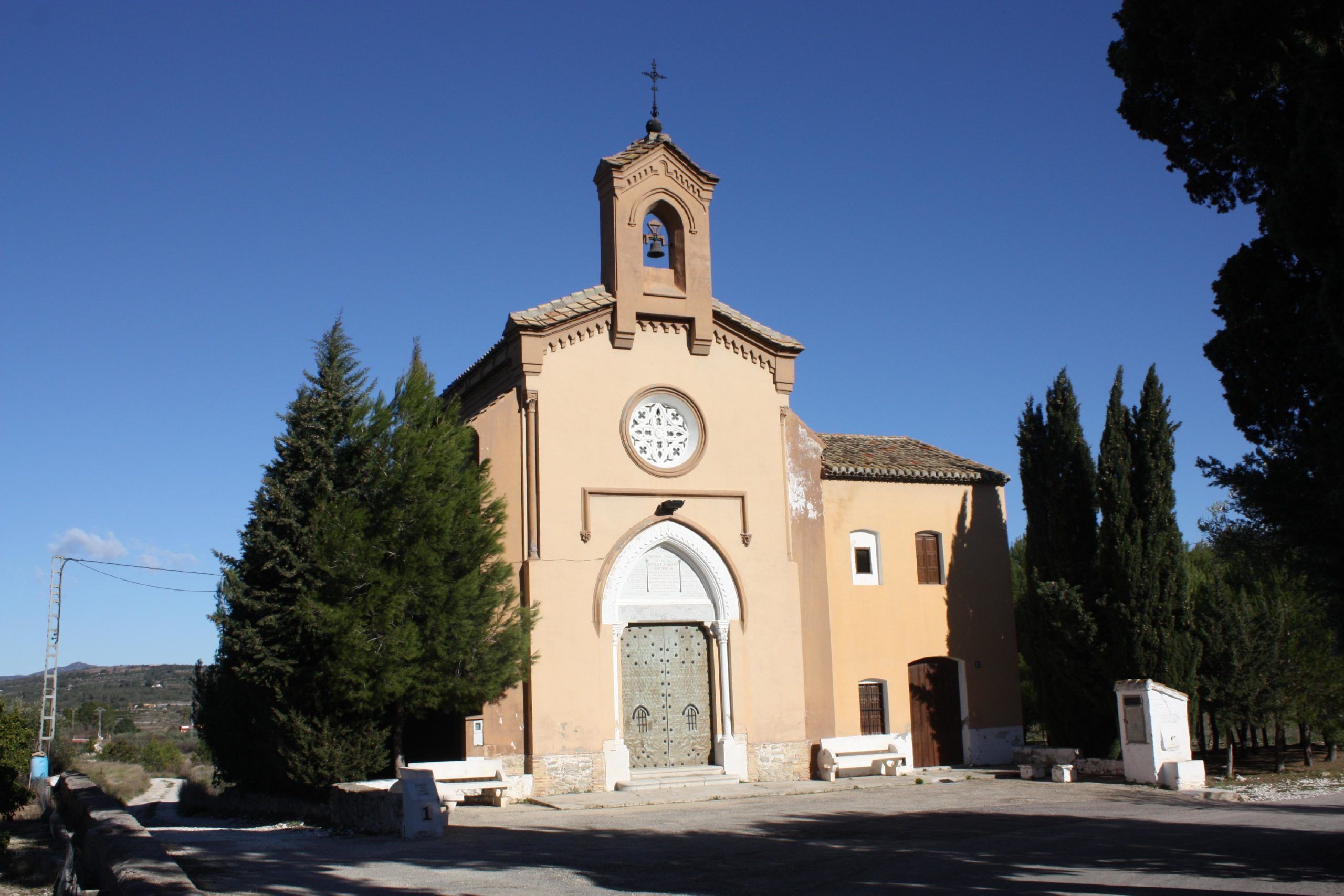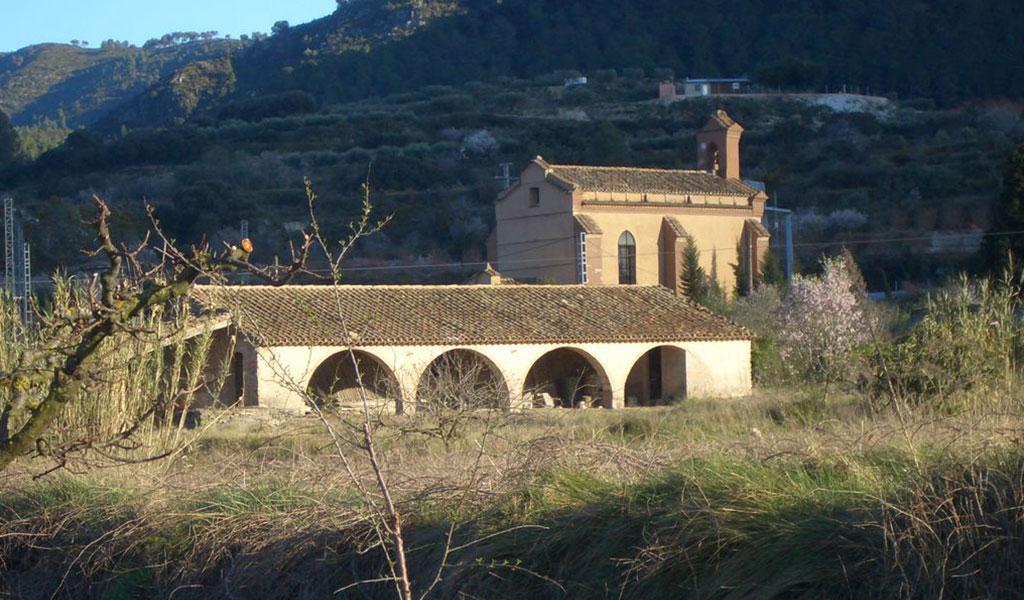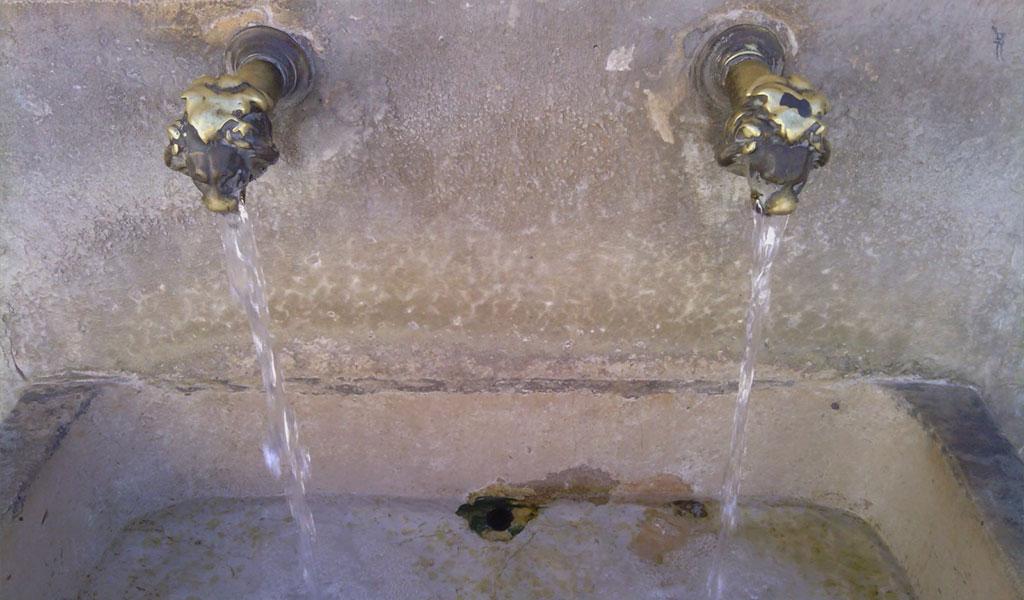 Gastronomy:
The local cuisine includes such popular dishes as paella, "arròs al forn (baked rice) and "arròs amb cassola", as well as traditional sweets and pastries.
Places of interest:
Church of Saint John the Baptist (18th century)
It was rebuilt and redecorated in a neoclassical style during the first half of the 19th century.
Palace
Originally built in the 13th century, it has been restored.
Examples of folk architecture
In the form of a "Riu Rau". Casa Llinares, Morenet.
Hermitage of Saint Vincent Ferrer
One of the barons of Terrateig decided to perpetuate the memory of Saint Vincent by building the chapel in 1410. The first stone was laid on 7th May, 1882, and it was opened on 12th April, 1883.
Lavoir
It is supplied with water from the "Font de Micairent" spring.
Excursions
Springs: "Sant Vicent Ferrer", "Nevera", "Llaunaix", "Llop" and "Vidal".
El Pla de les Fontetes" recreation area.
Tossal del Morquí.
"L'Arcà" Moorish ravine
Festivities:
The village celebrates its main festivities in honour of Saint Vincent Ferrer on the Monday following Easter. Events include mass, a procession, parades, street dance and a pilgrimage.
Tourist Info Terrateig
Telf.: 962887076 (Ayto.)