Casas Bajas
It is located in the south of the Rincón de Ademuz administrative region. The municipality is mountainous and uneven. The main peaks are: "La Somera" (981 m.), "Peña Alta" (1057 m.) and "La Molatilla" (1045 m.), a third-level geodesic point.
The River Turia crosses the municipality from north to south, circulating for a good stretch through a fertile plain before entering a deep gorge. The "Malas Noches" and "Rambla del Barranco" ravines flow into the river.
The climate is continental. As in the neighbouring Casas Altas, the prevailing winds blow from the north, east and southwest, with the latter bringing rains in the autumn and the spring. Winters are cold.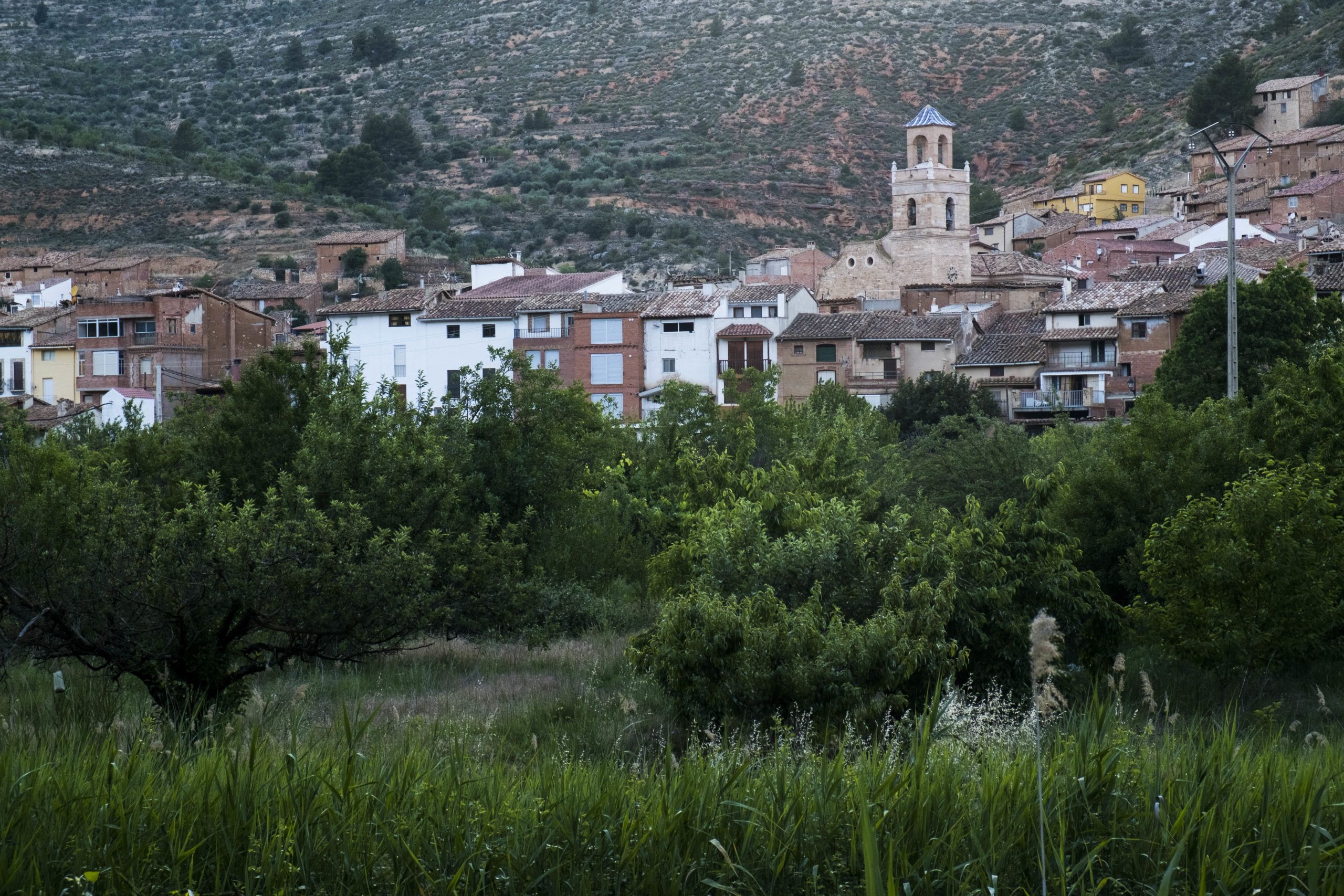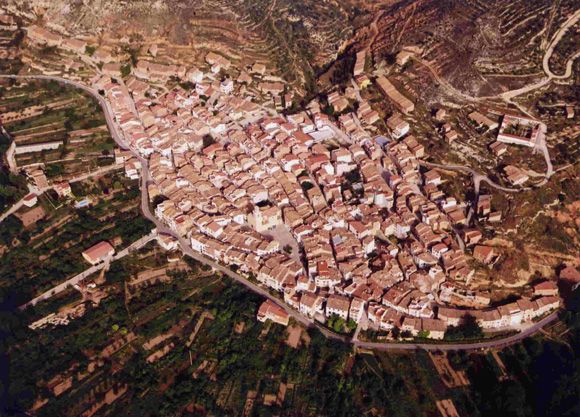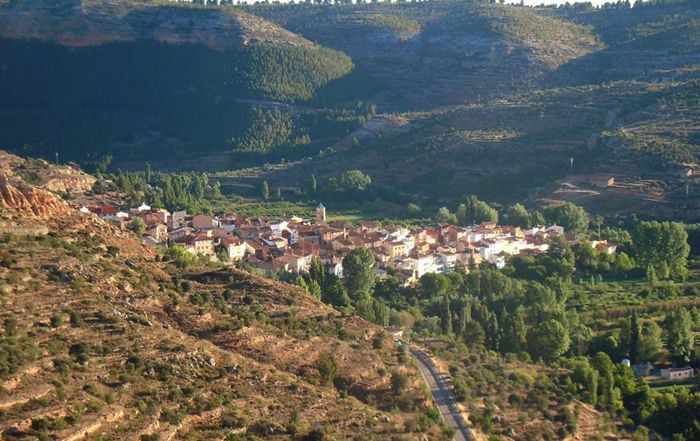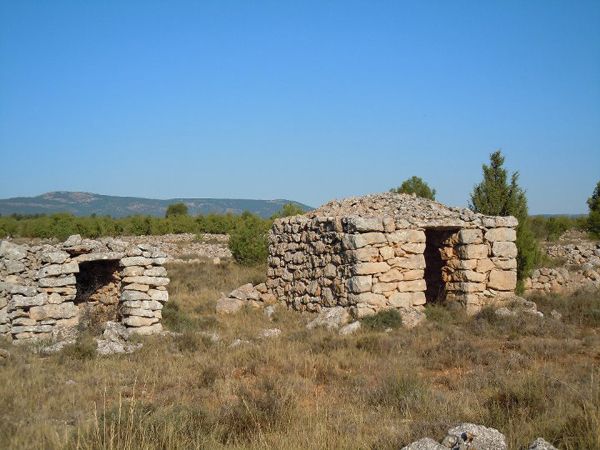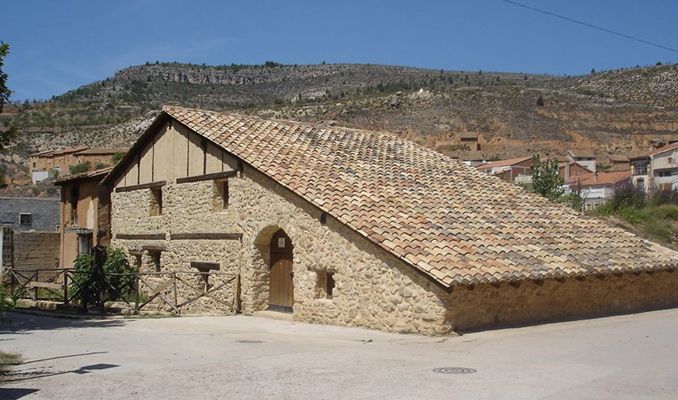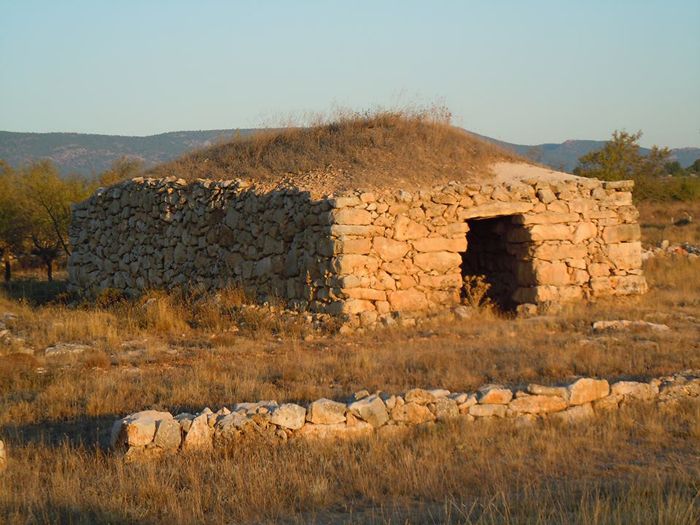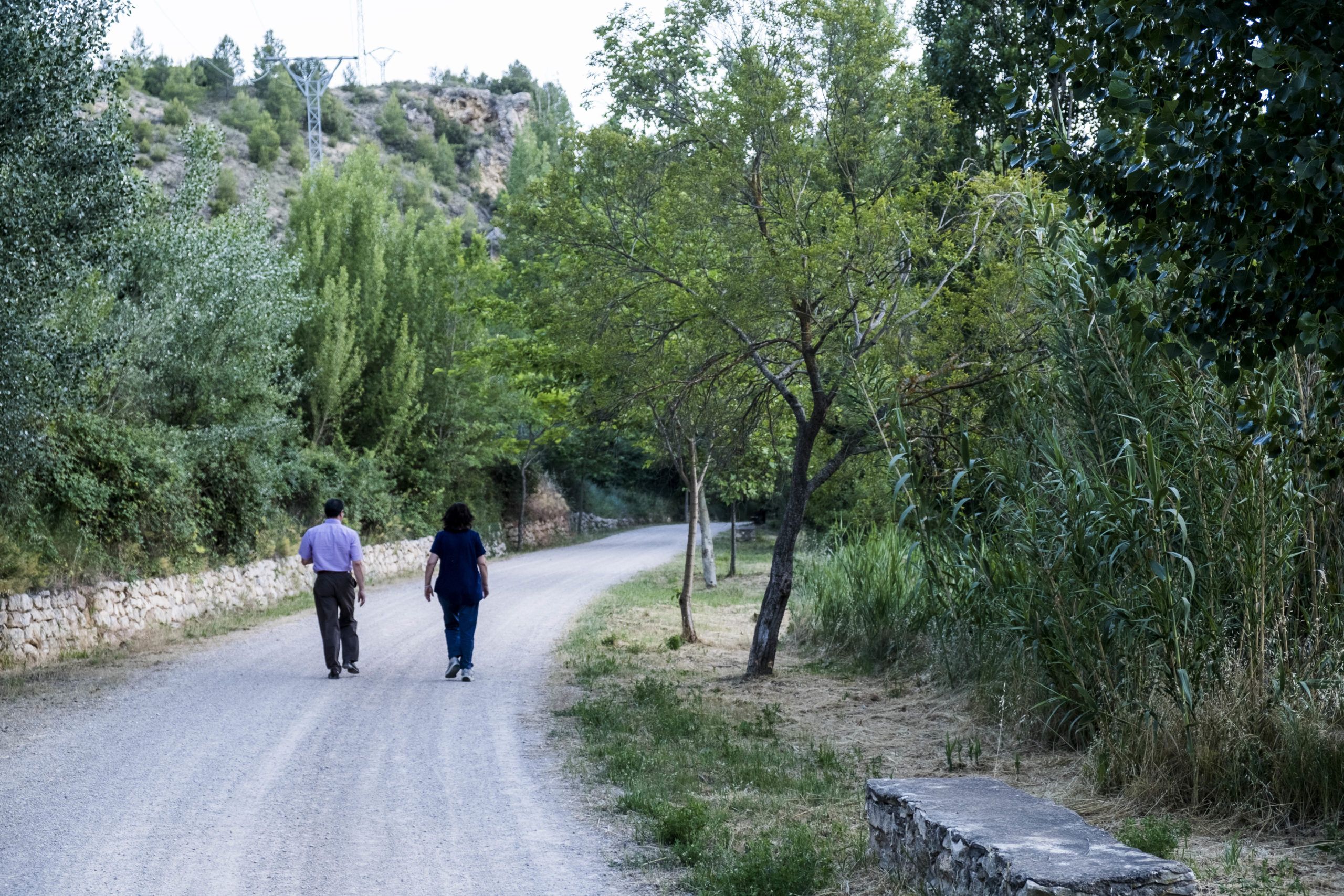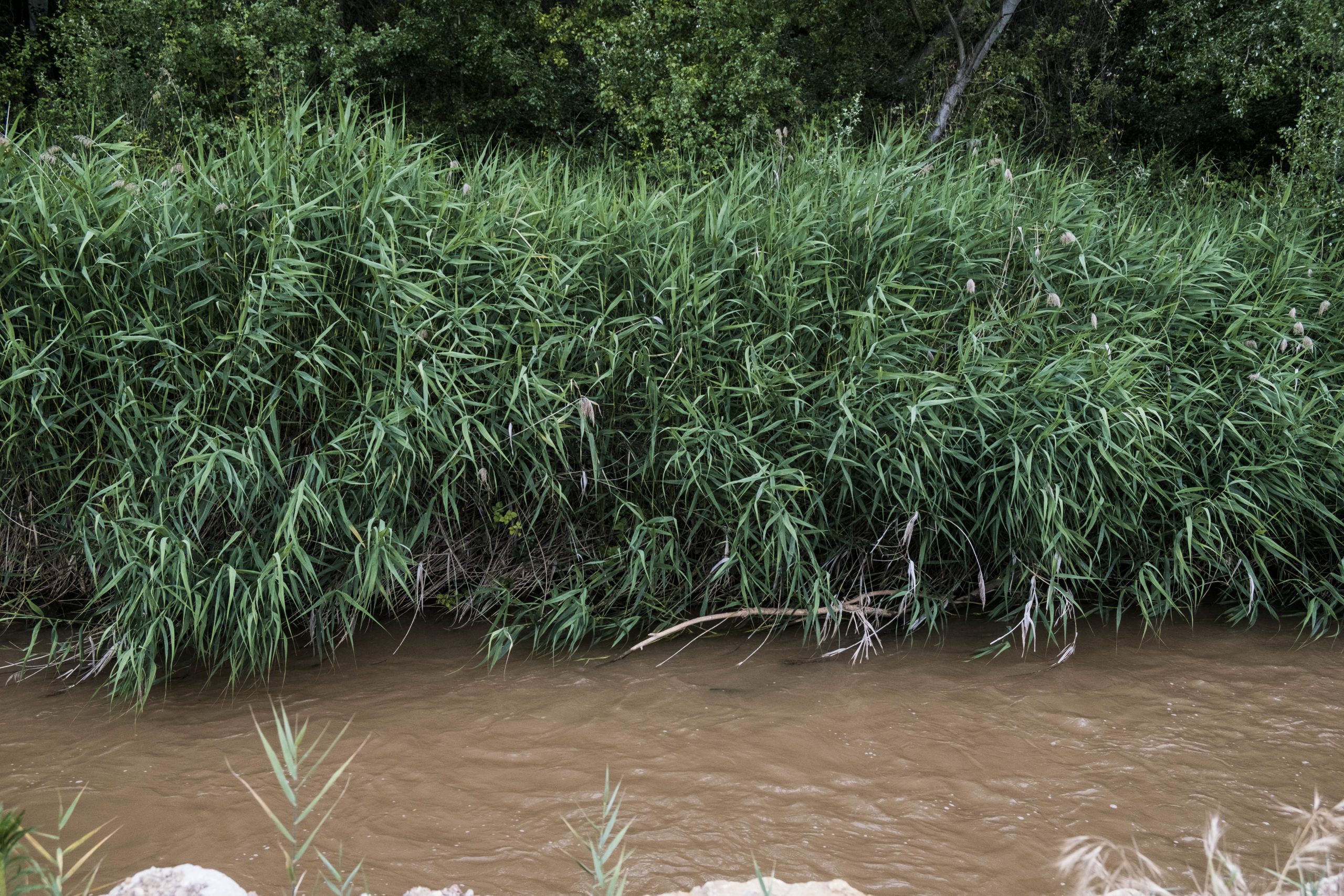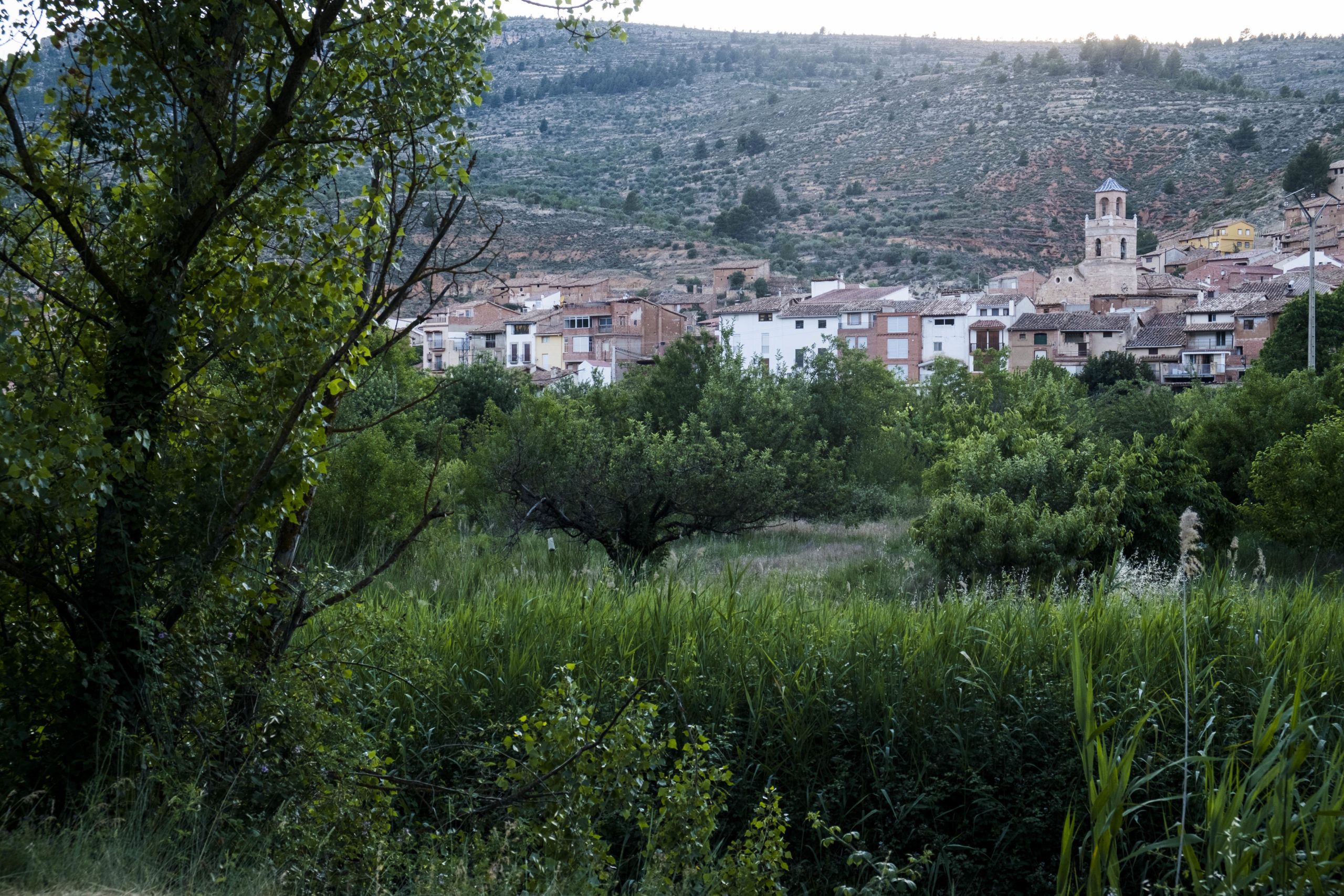 Gastronomy:
The typical dish in Casas Bajas, and in all Rincón de Ademuz, is "gachas" (porridge). This caloric dish, in accordance with the local climate, is prepared in a copper pot in which salt and water are boiled and to which cornmeal or wheat is added. After cooking, the mass is beaten with a spoon. It can be accompanied by peppers, snails, salted sardines, cod, pork, rabbit, etc. The truth is, it is a dish that can be accompanied by a wide range of complements, including "ajoaceite". And of course, red wine.
Other local dishes include stew with potatoes, beans, ham bone, blood sausage (with onion and flour), cardoons or pig's feet. "Migotes" (garlic, potato, tomato and bread), semolina (corn or wheat flour and lean pork), vetch (garlic and grass pea flour), gazpacho ("torta" and game), "pelotas de San Antón" (breadcrumbs and bacon), Easter cakes with sausage, anise rolls and madeleines.
Places of interest:
Its main monuments include:
The Parish Church of Saint Salvador (19th century).
The water mill (18th-century)
"La Barraca Grande" (an old building completely built in stone, situated in an area "El Pinar").
The River Turia crosses the municipality, and enables the practice of water sports such as rafting and kayaking.
Canyoning can be practiced in the "Malas Noches" ravine.
There are many natural springs throughout the municipality: Armajal, Cañora, Vandonguillo, etc.
Natural parks: "Las Cambretas", "La Peña Alta", "La Chopera del Molino", "La Covatillas", "La Barraca Grande", "La Rambla" and "El Pozo Salado".
Festivities:
Festivities are held in honour of Saint Anthony the Abbot on 17th January, and in honour of Saint Barbara on 4th December. On 6th August, festivities are held in honour of the Saviour. They include processions, bull-running, sports competitions, popular dancing, open-air meals, children's festivities and street dancing. "Los Mayos" are celebrated on the last night of April. During the festivities, a draw is carried out with two "drums", in one of which are the names of the single men in the village, and in the other those of the single women. Young men and women join together in couples throughout the night. The most grateful young men, content with their lot, place bowers in the doors of the women, and some even sing to them.