Sumacàrcer
Sumacàrcer is located in the extreme southeast of the Ribera Alta administrative region. During its passage through the municipality, the River Júcar carries its maximum volume, bringing life, wealth and great variety of landscapes. Thanks to the waters of the River Júcar, Sumacàrcer has traditionally been a village dedicated to agriculture. The village sits on a terrace around the river, nestled on the mountainside. It lies 55 km from Valencia and has a population of about 1,700 inhabitants.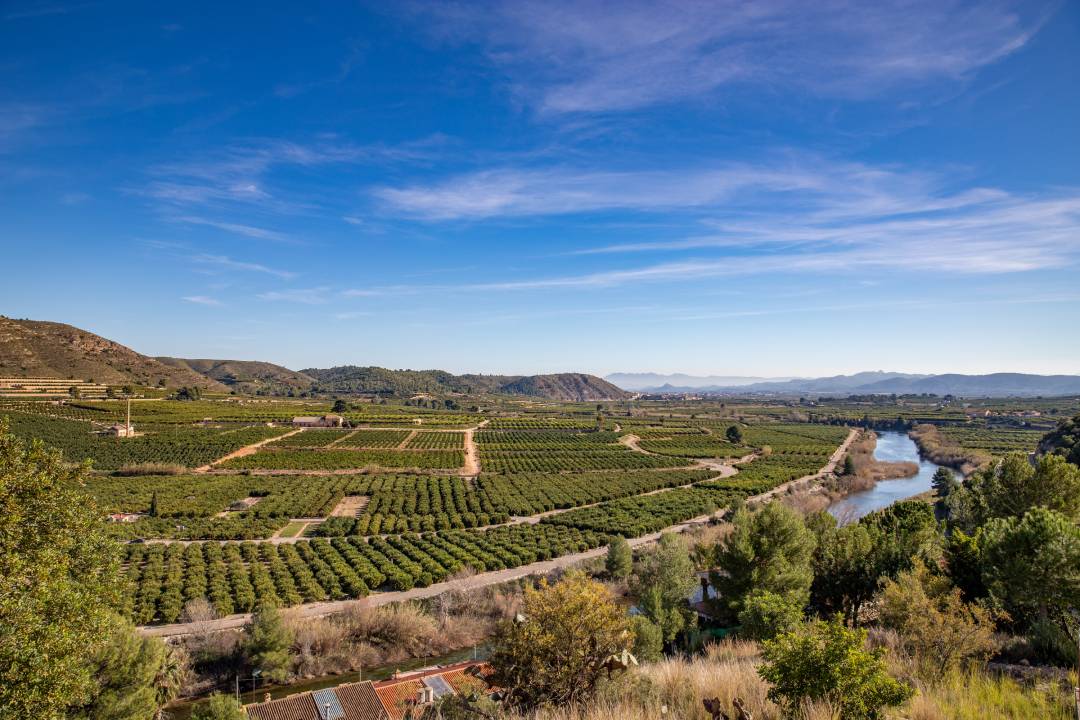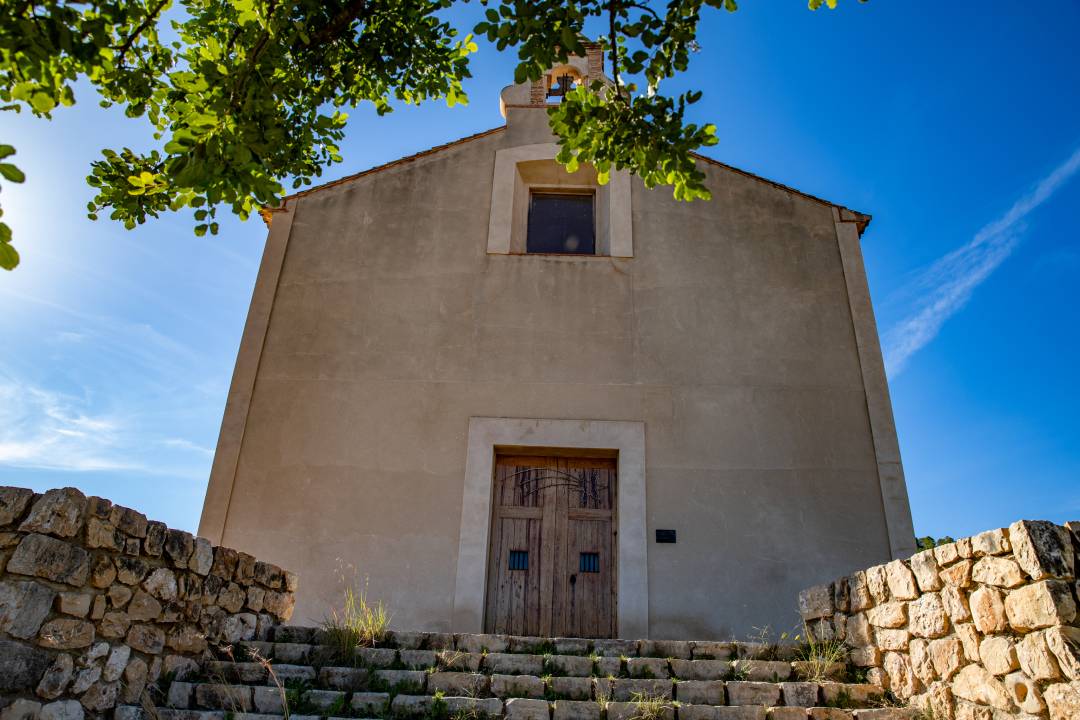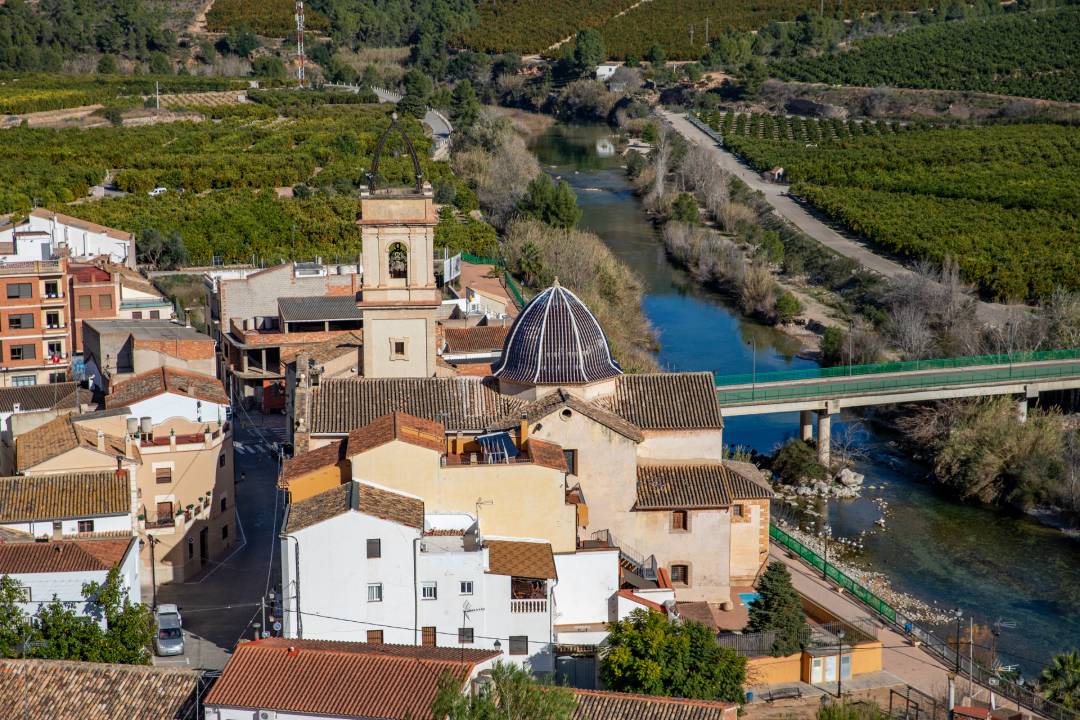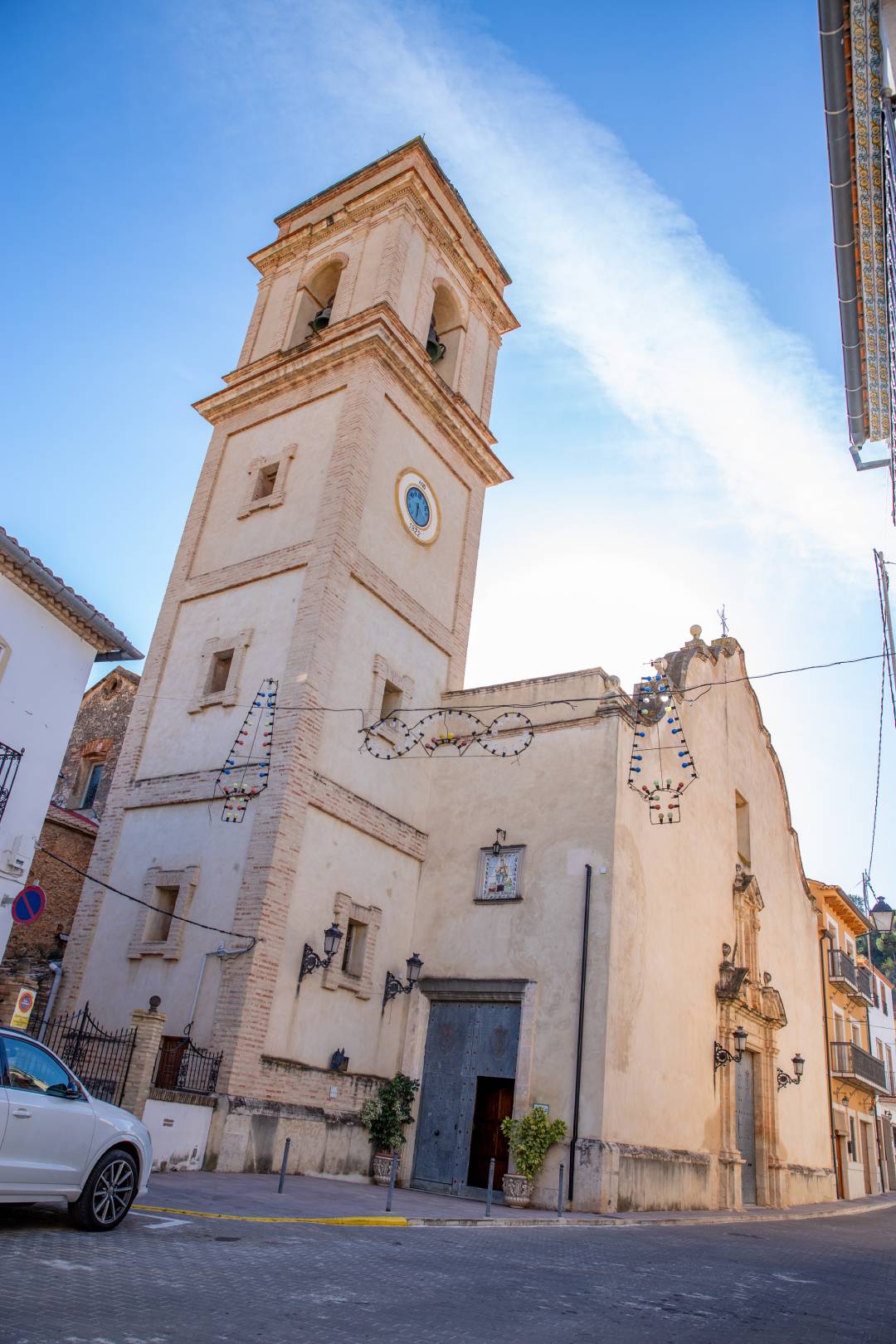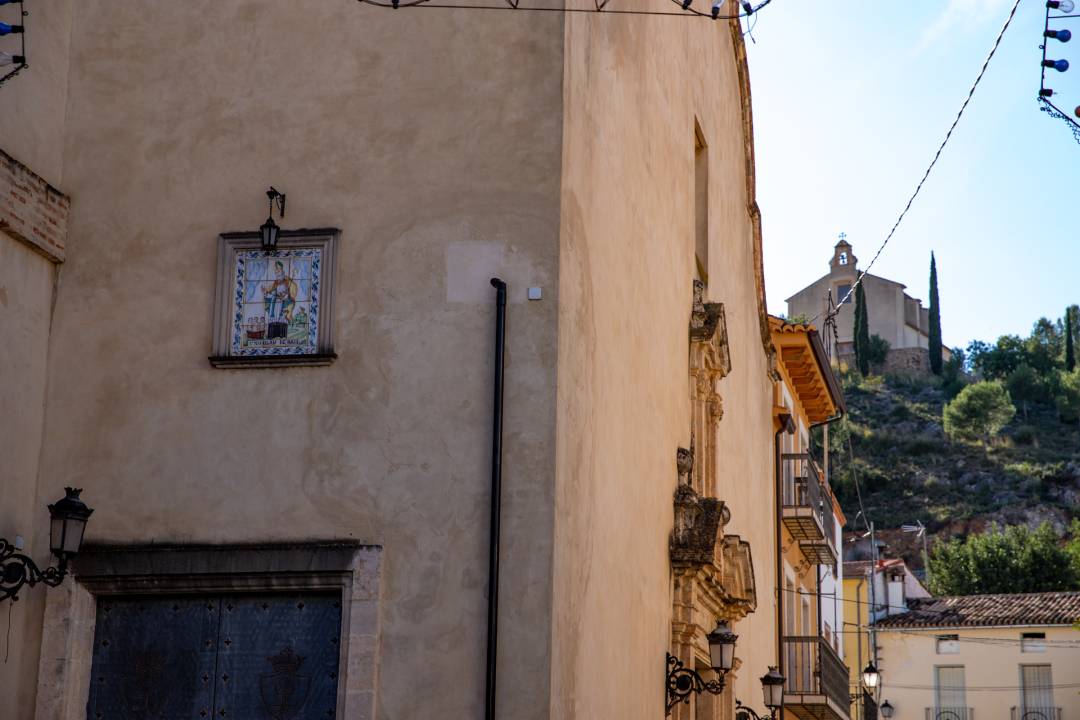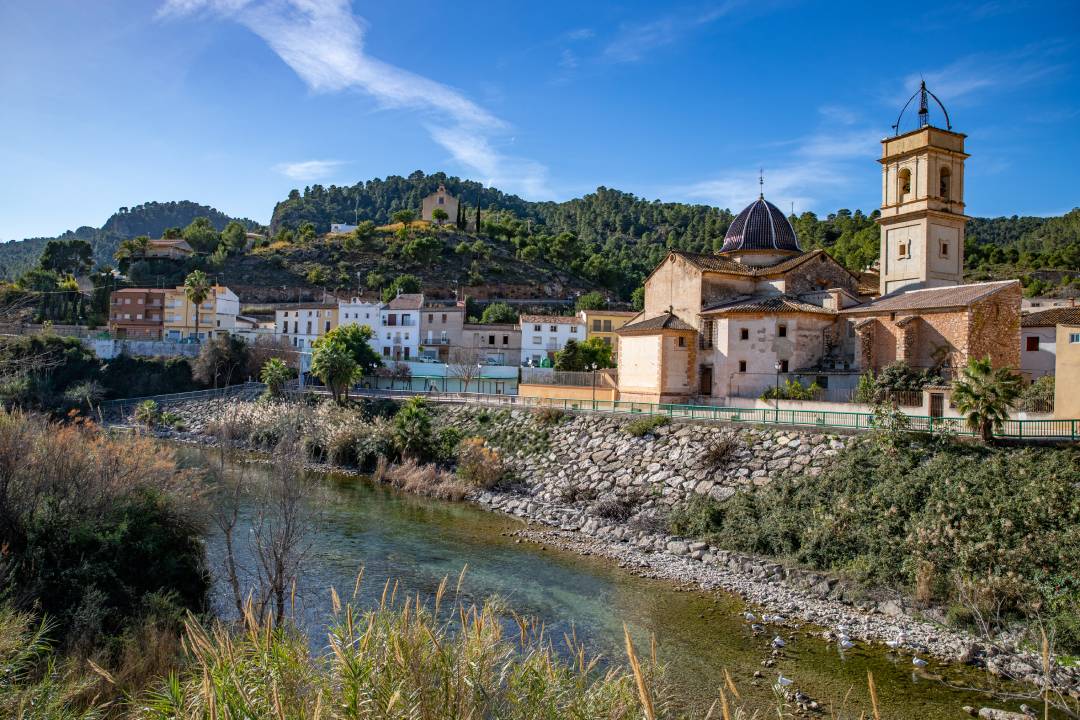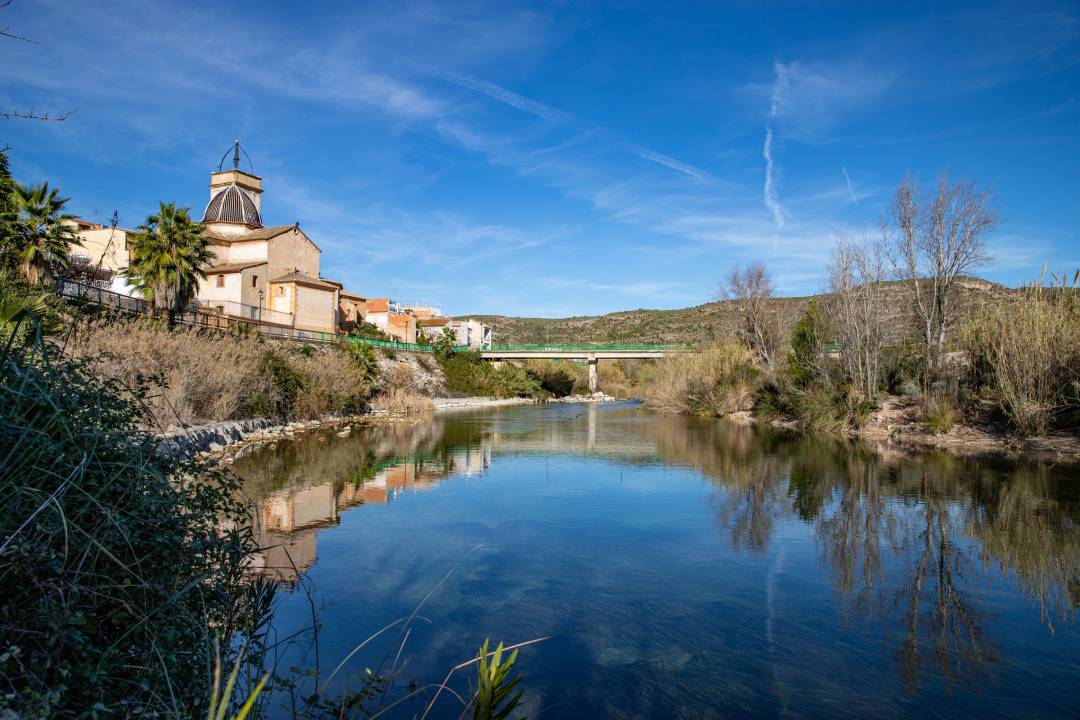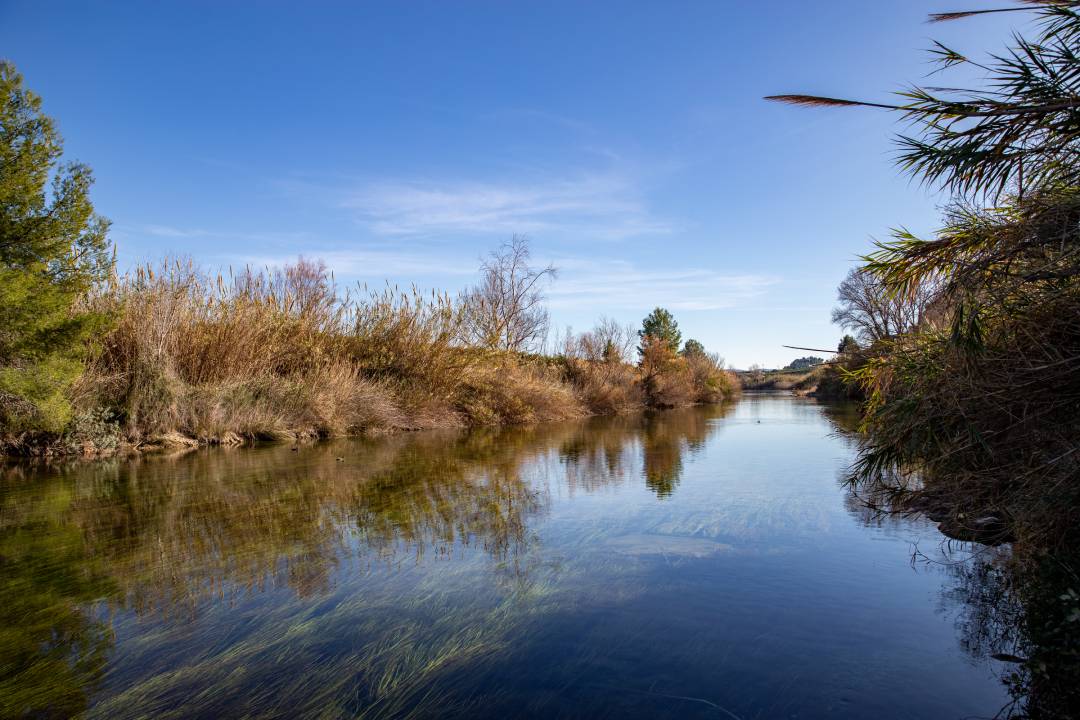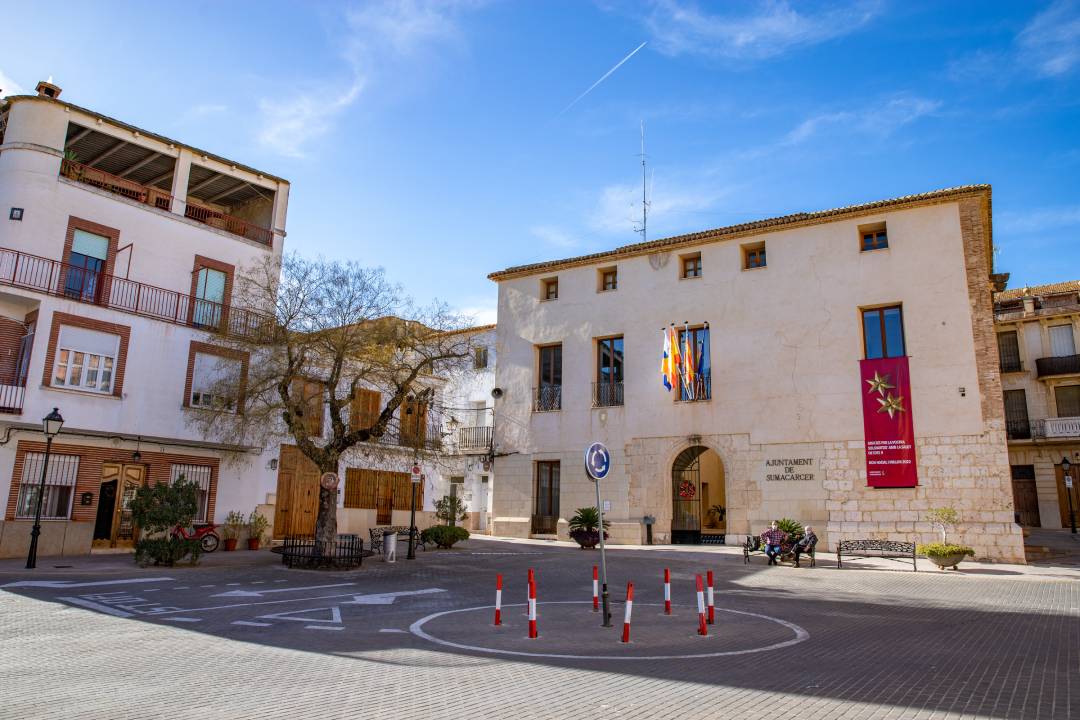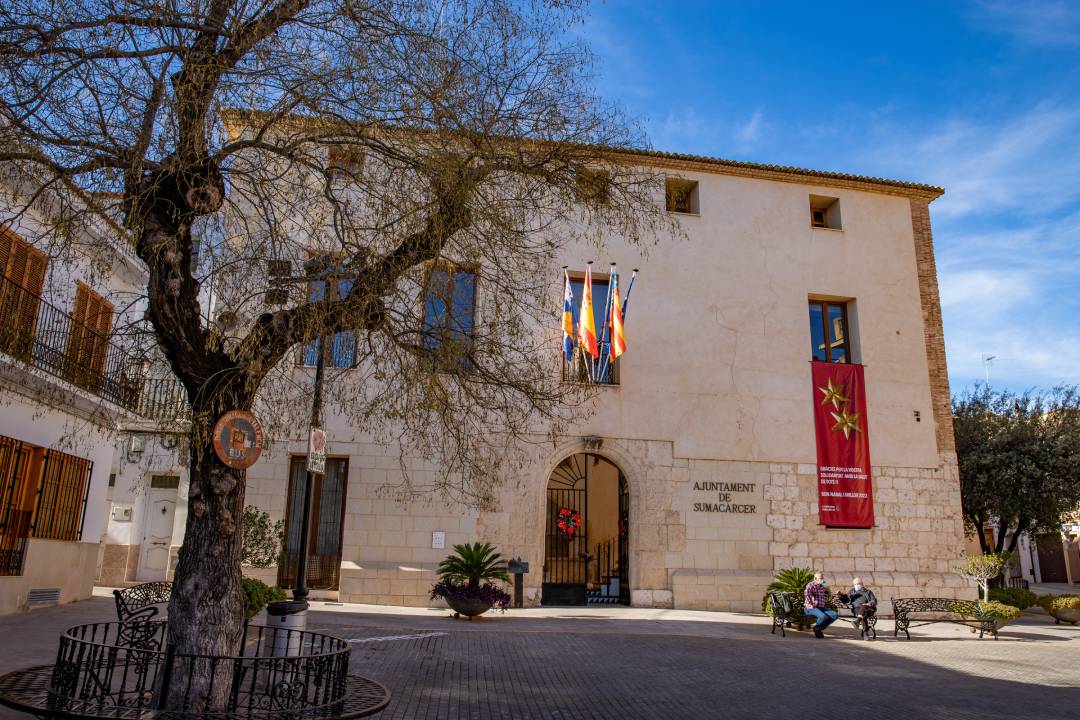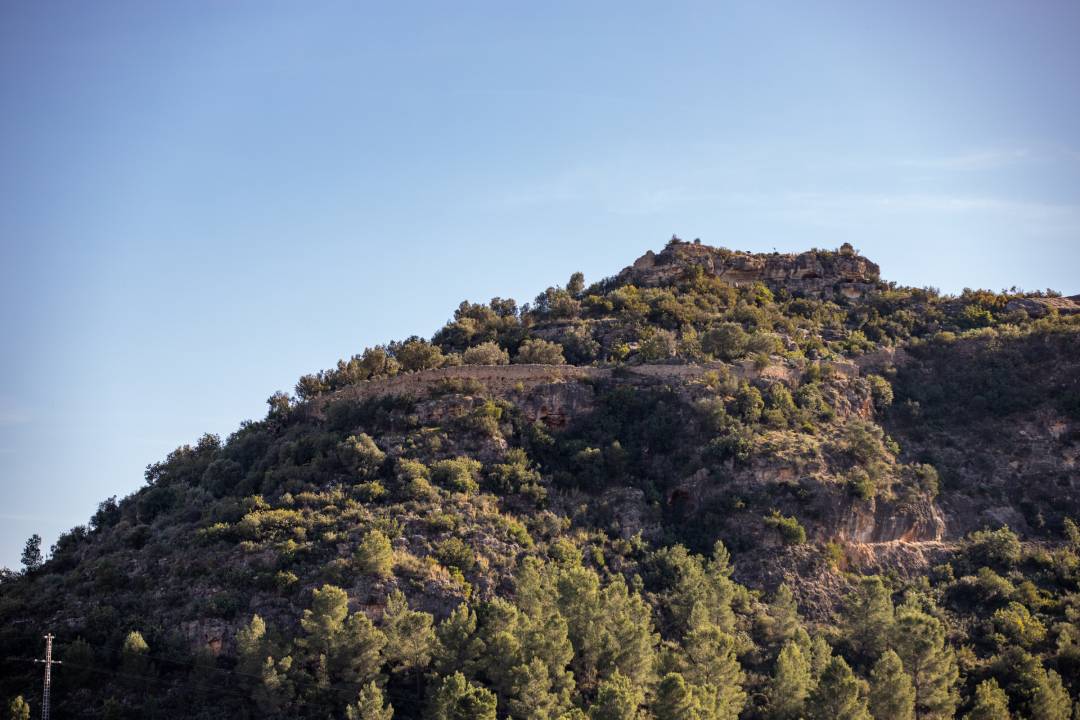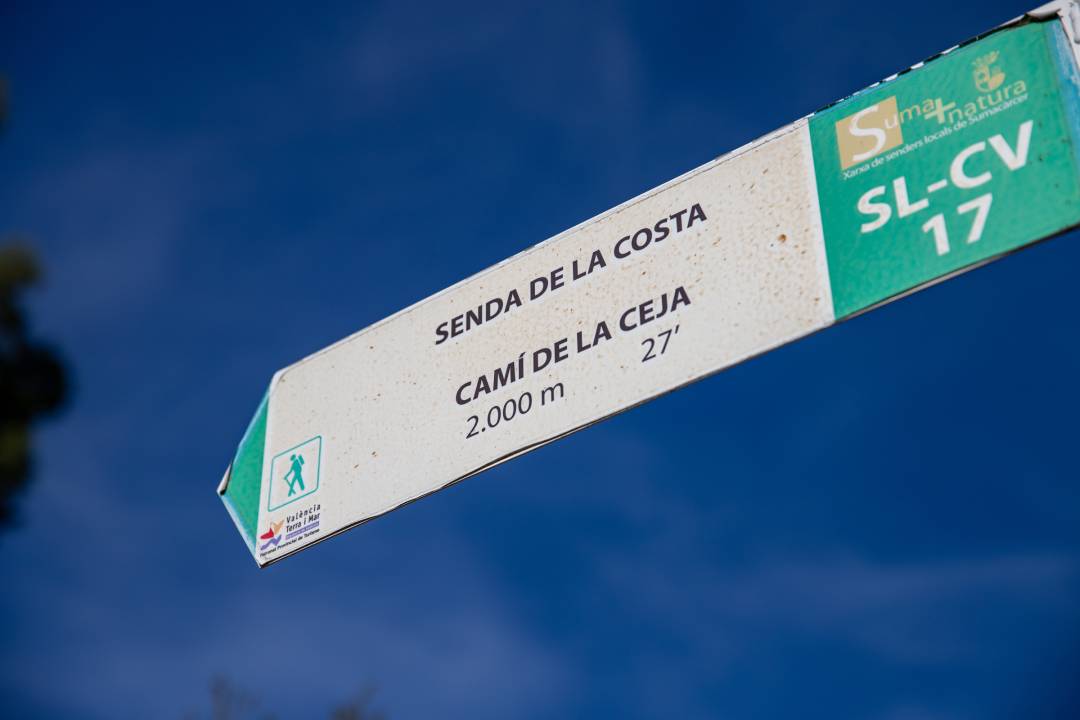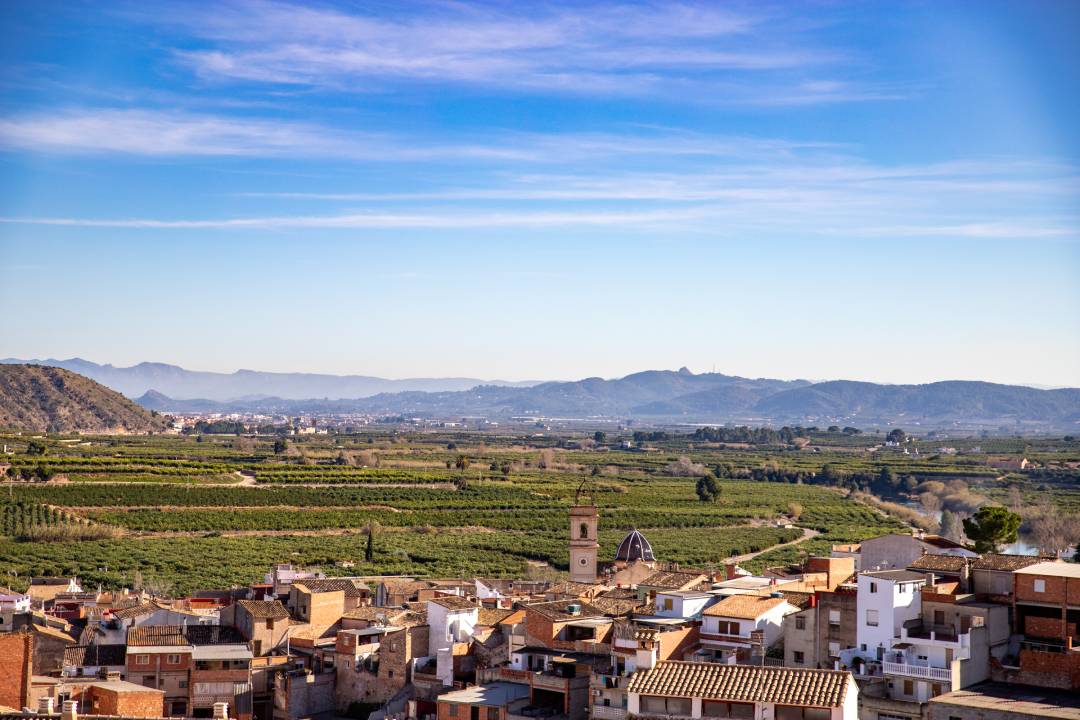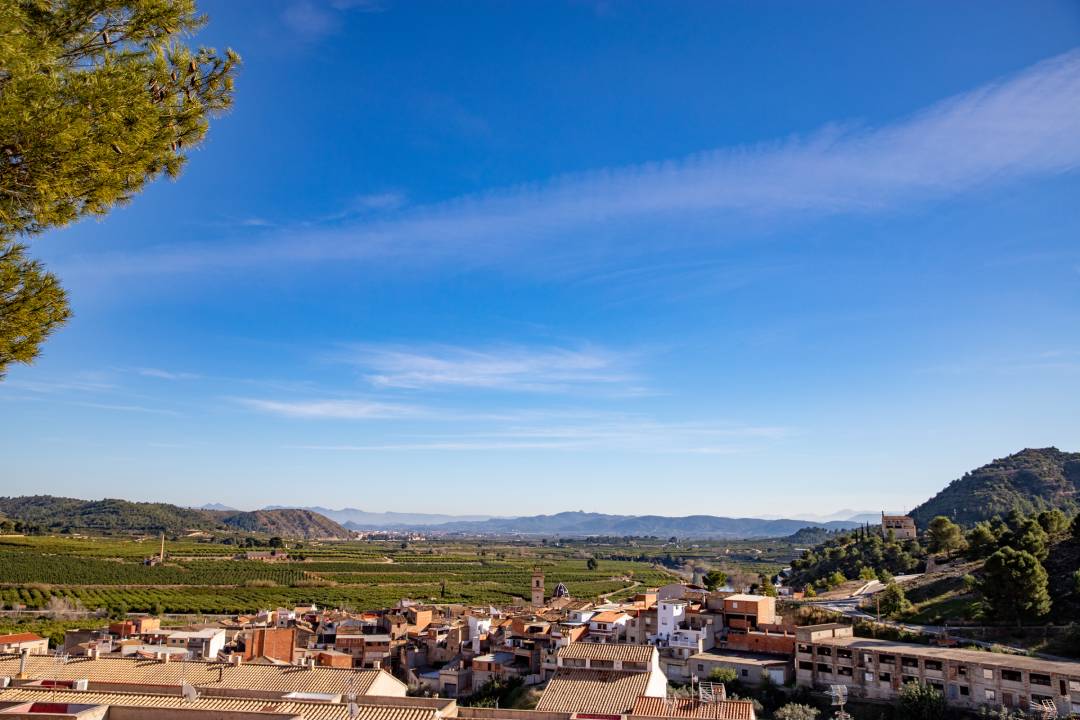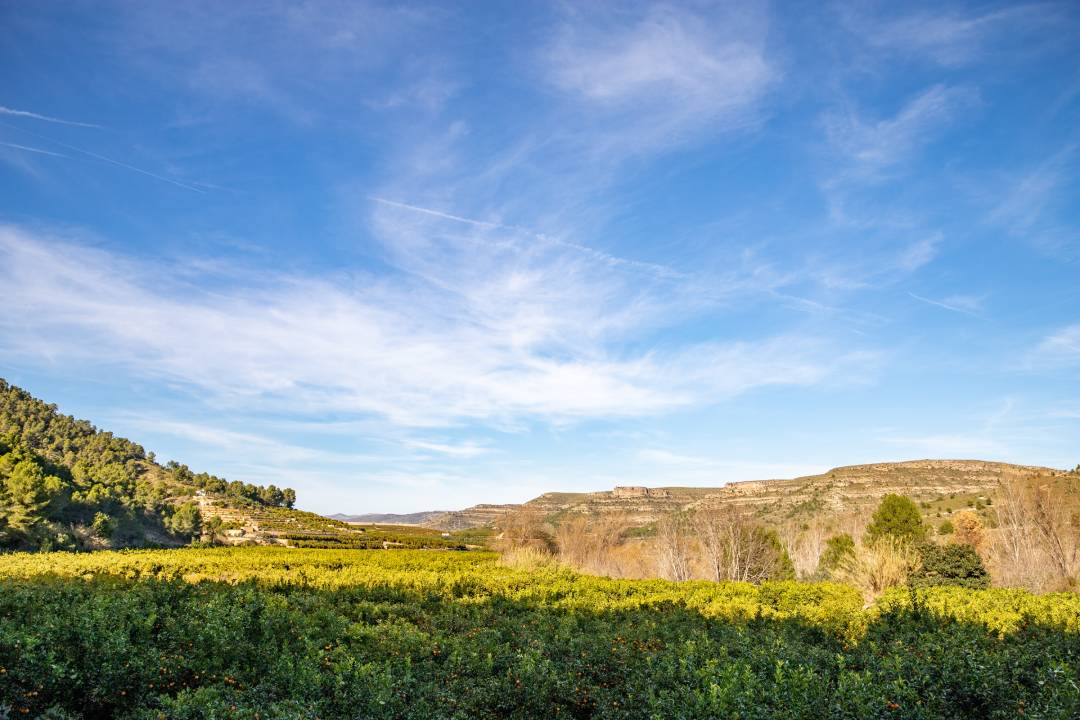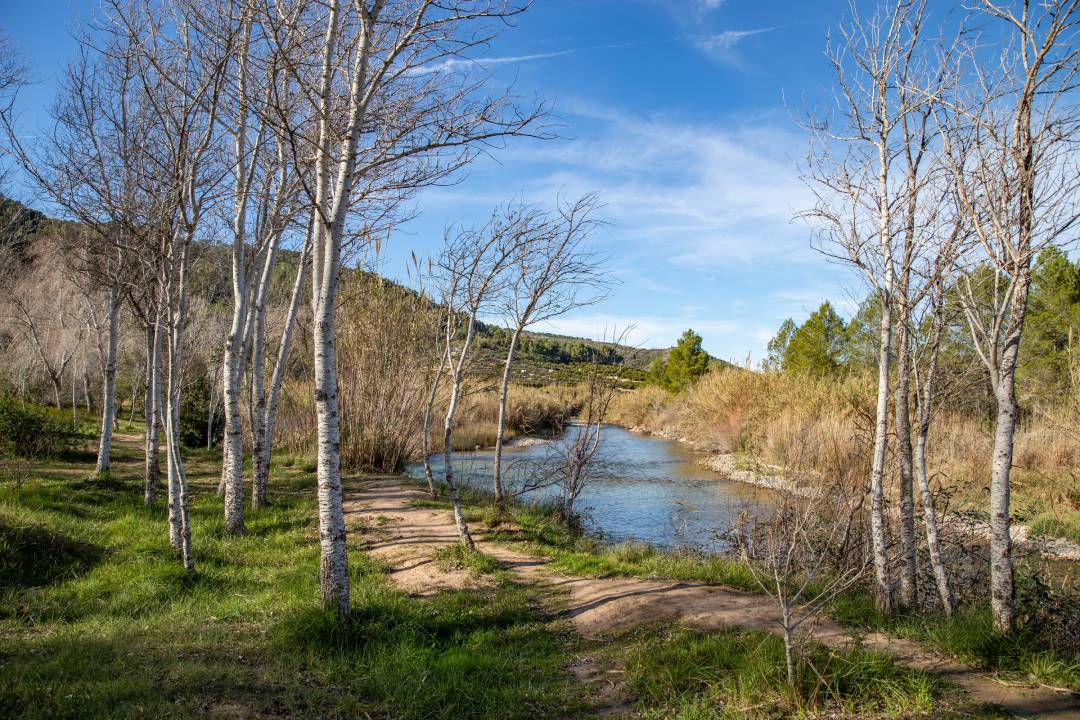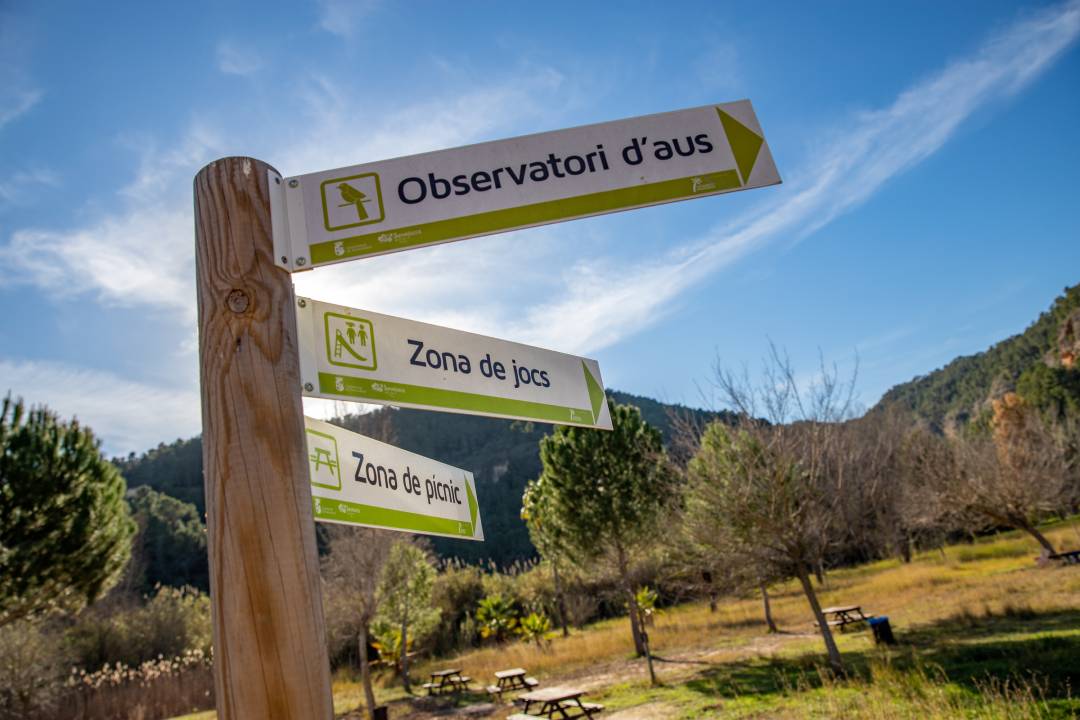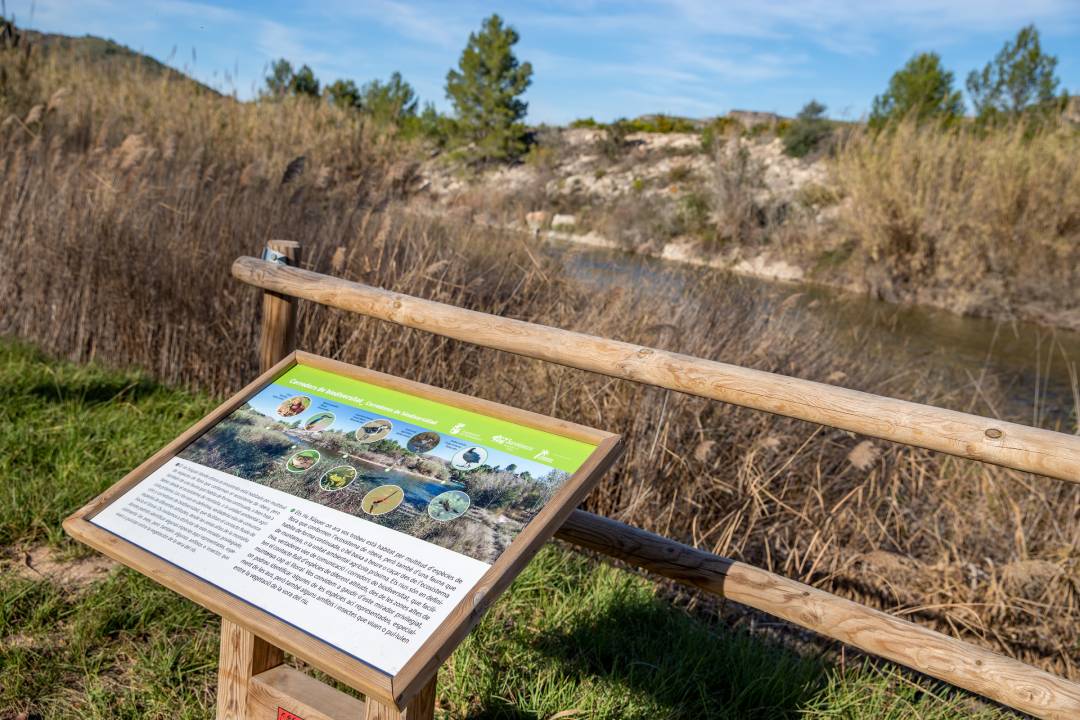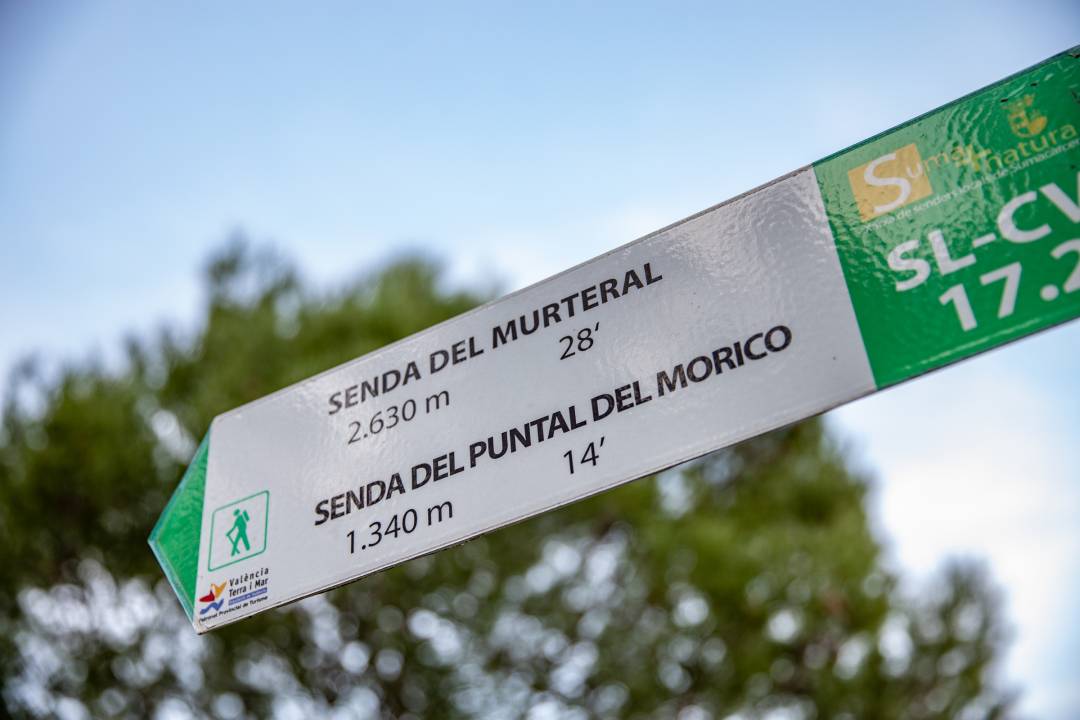 Gastronomy:
The village's most typical dish is "les orelletes".
Places of interest:
Sumacàrcer stands out for its areas of natural beauty and hiking trails. The most important routes are the "Cami de la Costa" and "La Tosca" trails. The "Camí de la Costa" trail, one of the best-known in the municipality, was a communication route serving "Canal de Navarrés". Only five minutes away, it offers a view of the village and part of Valle del Júcar, dominated by the green fields full of orange trees surrounding the river. Just after some olive groves, the trail begins to cross the impressive cliffs of the "Llop" ravine and one of the municipality's most important forest areas. The "Tosca" route is relatively easy for the first two-thirds, whilst the last section is fairly up and down and steep in some places. Located in the "Tosca" ravine, the trail starts next to the Navarrés road and runs atop the water canal that leads from "Fuente de la Tosca" to Plaza de l'Era, located inside the village. The waters of the River Júcar provide a perfect setting for practicing sports such as fishing, swimming, canoeing and hiking.
Festivities:
The village's main festivities are held during the first week of September in honour of the Holy Christ of La Morera. The festivities of the Daughters of Mary and the Monument to Youth are celebrated during the last weekend of May in honour of the Immaculate Conception, and include the installation (plantà) and burning (cremà) of a "Falla". Lastly, there is a Moors and Christians parade during the last weekend of August.