Alfarb
The village is located in Vall dels Alcalans, on the right bank of the River Magro. It lies very near to the municipalities of Llombai and Catadau, with which it almost forms a single urban centre. The abandoned castle of Aledua lies near the river. It is an eminently agricultural municipality. The terrain is irregular, lacking any notable peaks, and is drained by various ravines. It is surrounded by low mountains to the south. The vegetation is sparse, mainly scrubland and esparto. "La Fuente de la Mola" spring is located in "La Falaguera". The drylands are dedicated to carobs, almonds, olives and vines. A significant area is dedicated to the production of "moscatel" grapes, for direct consumption and for the production of "mistela" sweet wine. The irrigation lands are dedicated to the cultivation of wheat, corn, beans, chickpeas, potatoes, melons and oranges. Livestock is an important economic factor of the municipality; mention can be made of the cattle bred for milk production, as well as sheep and pigs.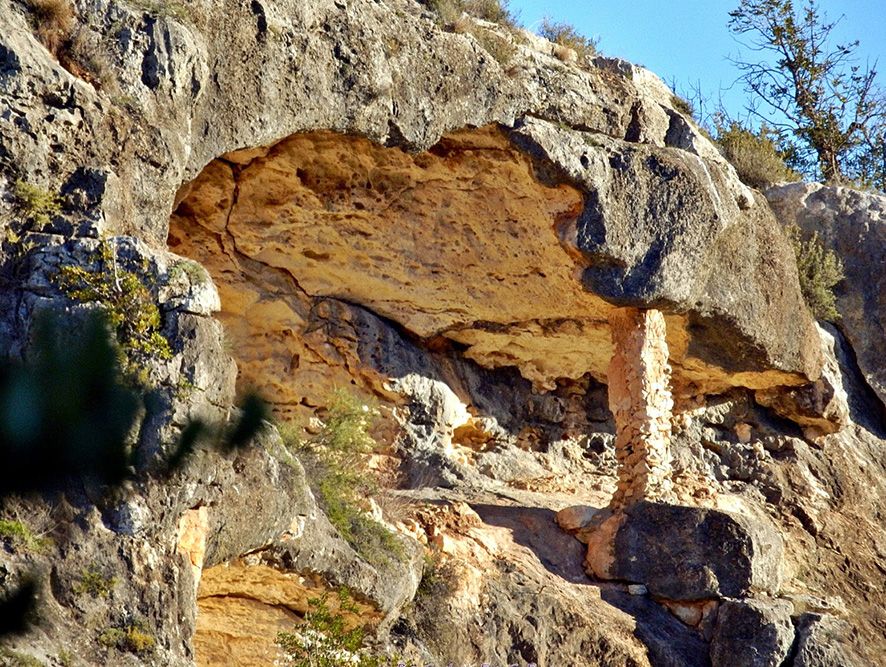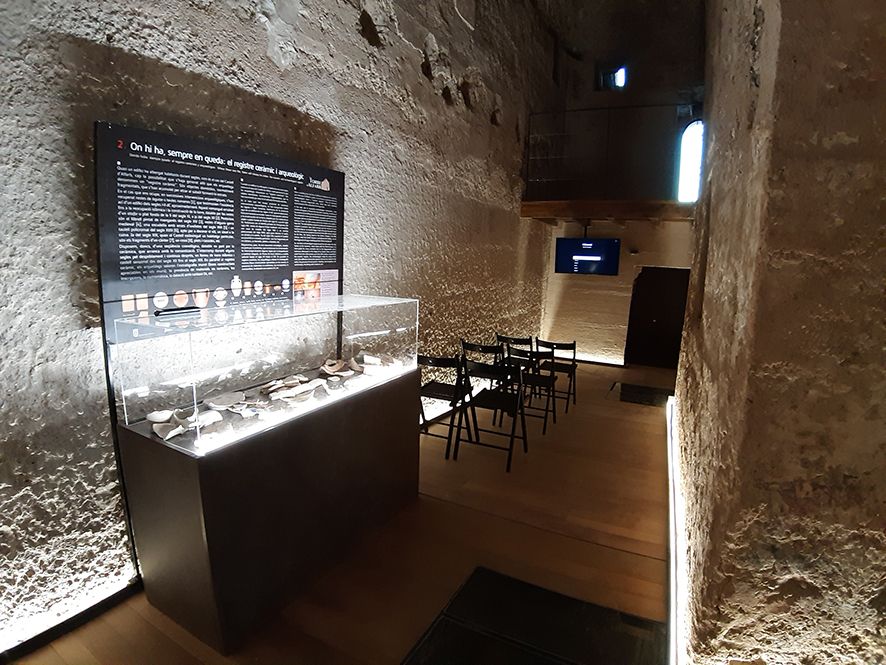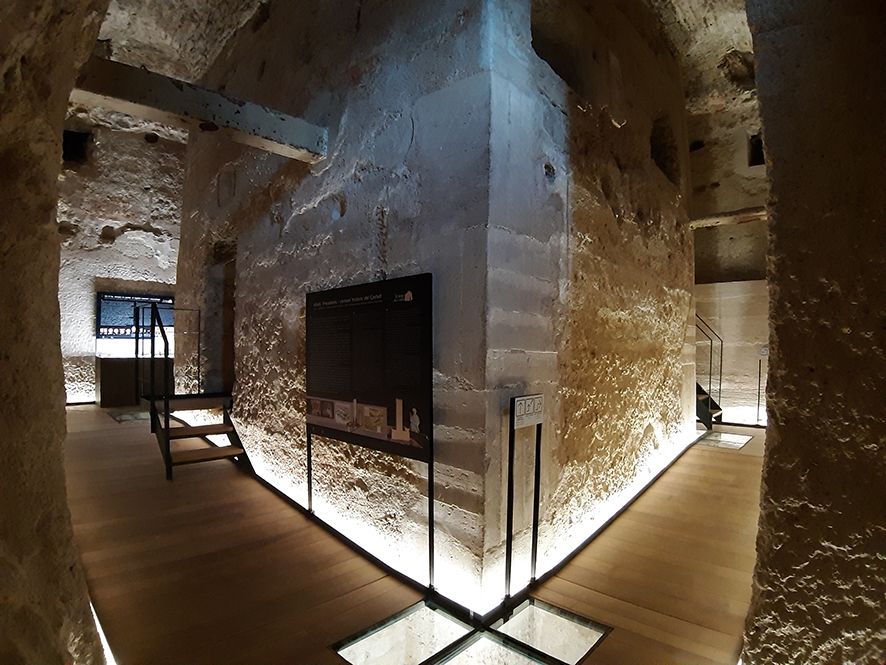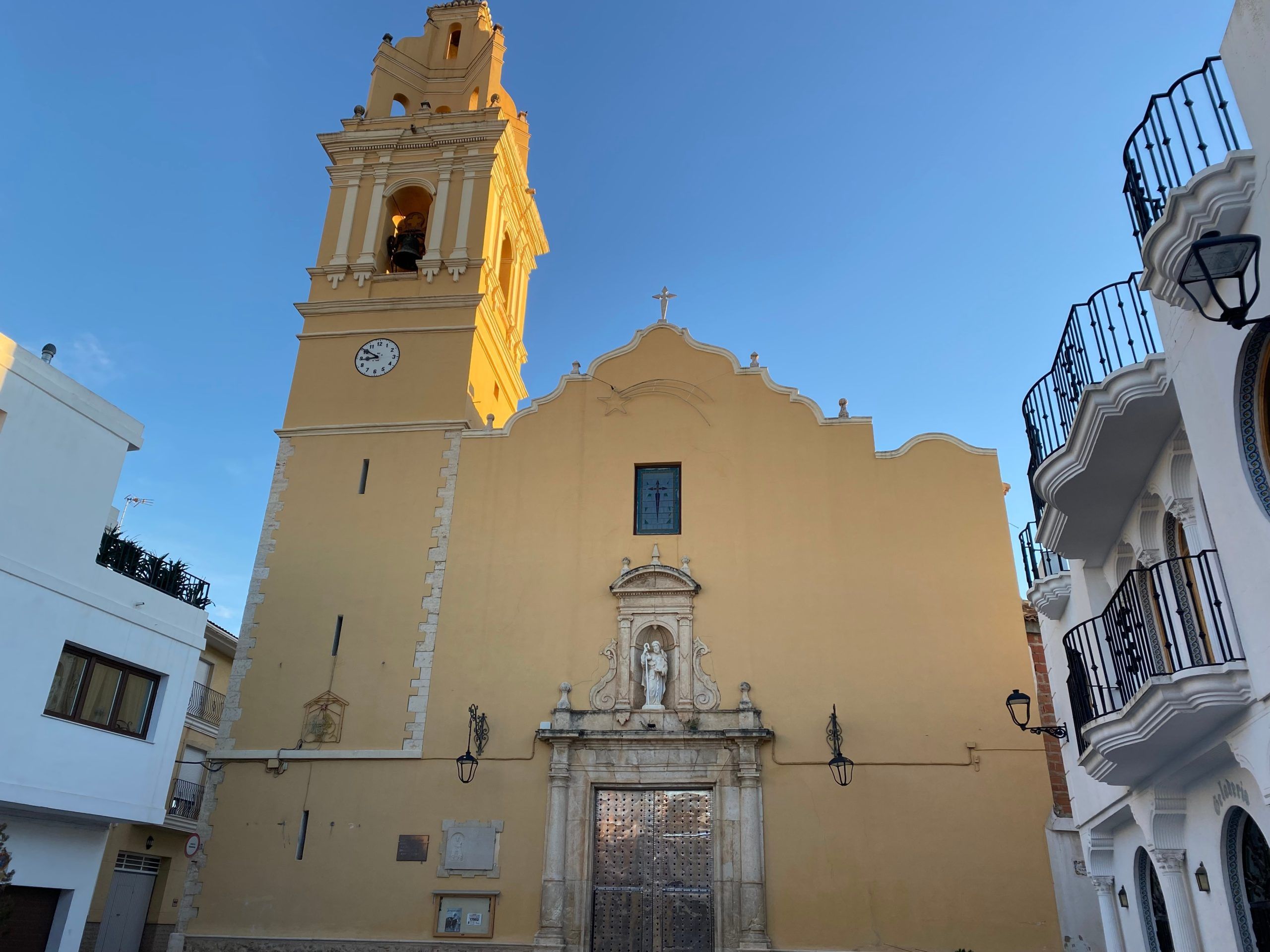 Gastronomy:
The local cuisine includes dishes such as paella (with rabbit, chicken and vegetables), Valencian stew (potatoes, lamb, pork and vegetables), "gachas" (porridge) and salted sardines.
Places of interest:
Alfarp's historical and artistic heritage includes Levantine art cave paintings, which have been declared World Heritage by UNESCO. They are located in "La Falaguera" ravine, a landscape of extraordinary botanical wealth. The church of Saint James the Apostle was restored in 1964 in a typical Valencian style. Mention may be made of the abundant Valencian rococo decoration. Other notable features include the presbytery, set on three steps and decorated with a plaster altarpiece of very neoclassical lines and with an image of Saint James in the centre; the Communion Chapel, located to the left of the presbytery, covered by a three-section barrel vault with natural light; and the sacristy, which is covered with vaults and a central dome, very small, on pendentives and drum. The medieval tower is located in "Plaza de Dalt". It is a rectangular tower of Gothic or Moorish design, relatively well preserved. The Castle, according to some authors, is of Roman origin and is set in a strategic location in a slightly raised area next to the River Magro, at the junction of the old Valencia and Xativa roads. There are also various areas of natural interest in the municipality, such as "La Costa", or "Ascopalls", mountain, and the "Almaguer" spring, with its medicinal waters.
Festivities:
The village's main festivities take place around 25th July and are held in honour of Saint James the Apostle and Saint Roche, the patron saints of the village. Events include a fairground, religious celebrations, street dances, bull-running, etc.
Tourist Info Alfarb
Carretera CV-250 direccion Alfarp, Catadau, Llombai
Telefono: 96 255 03 91 – 670 377 191
Website: https://alfarp.eu/
Mail: turisme@alfarp.es